A look at historic Boulder landmarks in honor of Halloween
As Halloween approaches, Boulder's oldest – and, some may say, spookiest – properties often receive renewed attention. From Gothic Revival homes to cemeteries dating back to the late 1800s, Boulder has a fair share of historic landmarks that look like they're right out of a scary movie.
The City of Boulder's Historic Preservation program helps preserve the community's unique heritage, culture and character by protecting buildings and sites that are reminiscent of Boulder's past. Community interest in preservation has resulted in more than 1,300 designated historic properties in Boulder, including 193 individual landmarks and 10 historic districts.
Here's a look at some of the oldest Boulder landmarks. Some of them may be spooky, but all have been designated as Historic Landmarks so they can be preserved for future generations of ghost hunters.
Columbia Cemetery
1201 9th Street
Image
Built: 1870
Historically Designated: 1977
The oldest permanent cemetery in Boulder, this 10.5-acre site contains the remains of many early settlers of the Boulder area. Walking through the cemetery you will recognize key figures who helped shape the city and the University of Colorado. Notable figures include "Rocky Mountain Joe" Sturtevant, Andrew Macky, Mary Rippon, Marinus Smith and Tom Horn.
The Arnett-Fullen House
646 Pearl Street
Image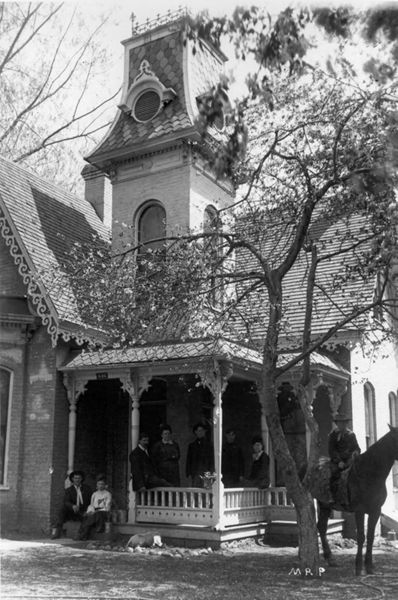 Built: 1877
Historically Designated: 1990
The Arnett-Fullen House was used as the model "gingerbread house" in the Marlys Millhiser twisted time-travel horror novel, The Mirror (1978). It is also said to be haunted. The ghost is believed to be Olivia Fullen, who lived in the house. People have claimed to see a young girl dressed in white and have felt cold spots when wandering the halls.
Arnett-Montgomery House
741 Pearl Street
Image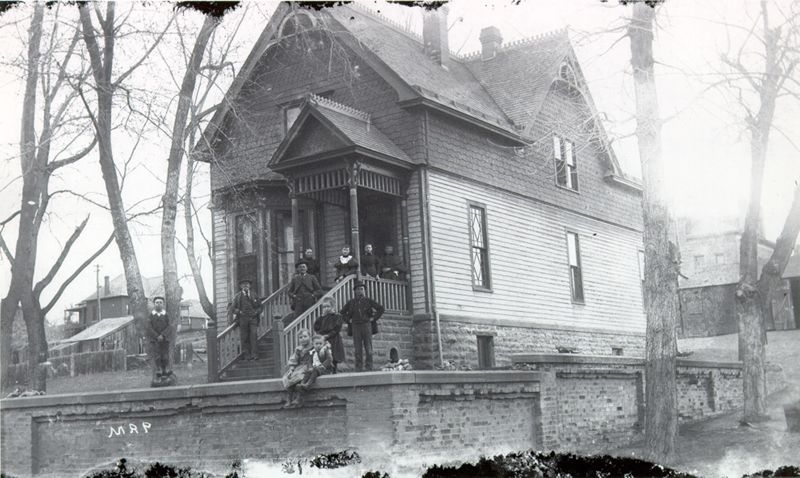 Built: 1880
Historically Designated: 1979
The Arnett-Montgomery house is said to be haunted by Walter Montgomery, the son of Benjamin F. Montgomery who died in 1902 after falling ill on a trip with his father. Benjamin Montgomery obtained the house from Anthony Arnett (father of Willamette Arnett who built the Arnett-Fullen House). It is said that 10 –year-old Walter can be seen wandering the halls and having conversations with visitors.
Kohler House
942 Pine Street
Image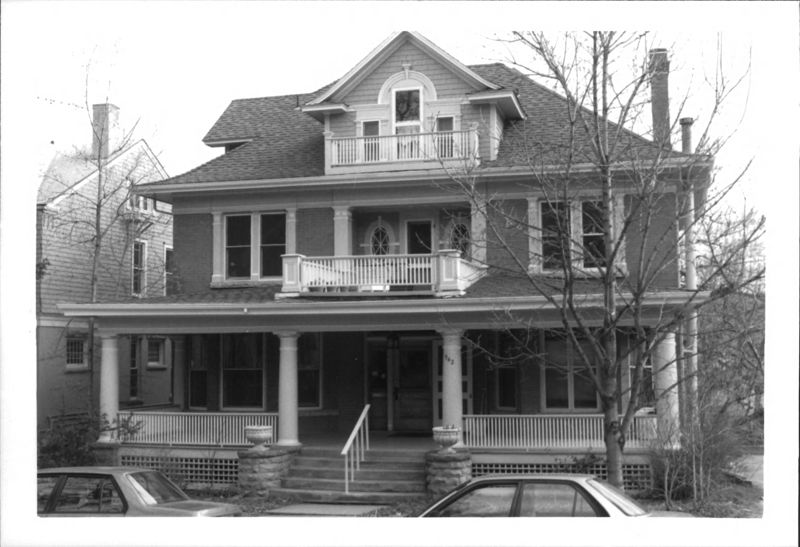 Built: 1903
Historically Designated: 1992
This Colonial Revival Foursquare house was built by Frederick W. and Rosetta V. Kohler in 1903. The year after the home was built, Frederick committed suicide in the bathroom after allegedly suffering from insomnia for three weeks straight. The Denver Republican reported that "He held aside his heavy whiskers and with one stroke cut his throat."
City Storage and Transfer Building
1750 13th Street
Image
Built: 1906
Historically Designated: 1992
City staff members claim to have experienced hauntings in the City Storage and Transfer Building. Unexplained noises, banging on pipes and even the sound of someone falling have been heard. The ghost is believed to be an unnamed warehouse worker who fell down the elevator shaft to their death.
This building was originally unpainted brick, but was painted a lighter color in 1954 – perhaps to make it less spooky?
Boulderado Hotel
2115 13th Street
Image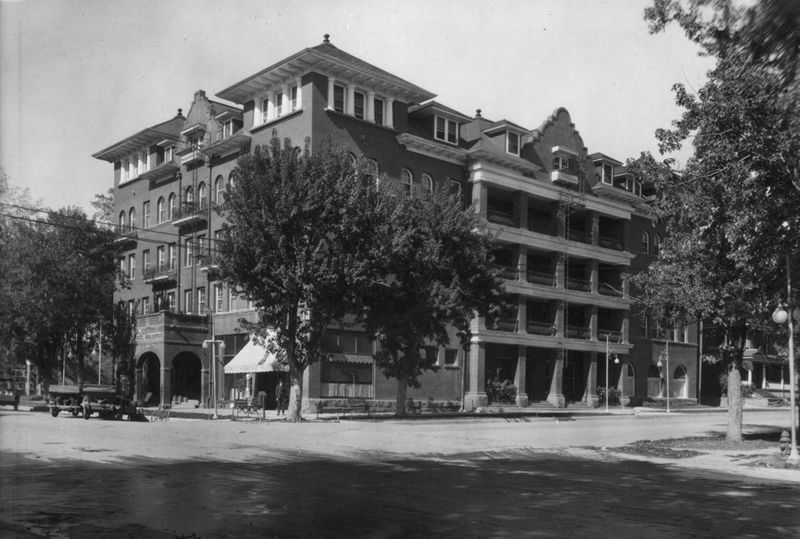 Built:1907
Historically Designated: 1977
Numerous ghosts are said to walk the halls of the Boulderado Hotel, including Beautrice "Honey Bee" Lennartz (1904 - 1998). Beautrice frequented the hotel dining room, especially in her later years, and bequeathed a life-sized portrait to the hotel which you can still see of the fifth floor. Rooms 302 and 304 are also rumored to be haunted, as electrical disturbances, voices and visions of a woman in white have been reported. These rooms are said be the location of a double suicide.
Boulder Theater
2032 14th Street
Image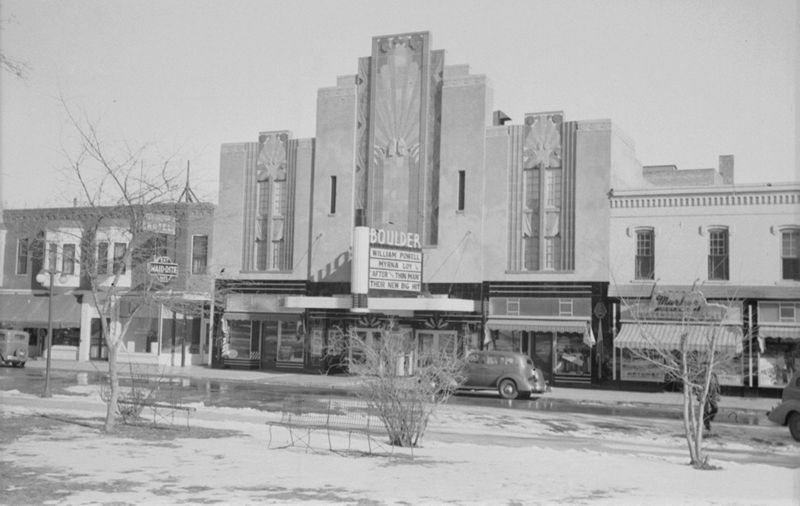 Built: 1936
Historically Designated: 1980
The Boulder Theater is said to be haunted by the former theater manager, George Paper. According to legend, in 1944 George accidentally hanged himself after he slipped and fell while fixing a lighting rig, entangling his neck in the wires. His ghost has been reported to flip light switches, turn on faucets and open doors. The Ghost BBQ was named after this famous haunt!