Flatiron Freddy – Boulder's top-hat-wearing, stuffed marmot – saw his shadow on Groundhog Day! Six more weeks of winter it is! Watch the livestream!
Open Space and Mountain Parks' Flatiron Freddy even on Groundhog Day is a quirky, uniquely Boulder tradition that has happened for more than 10 years.
Image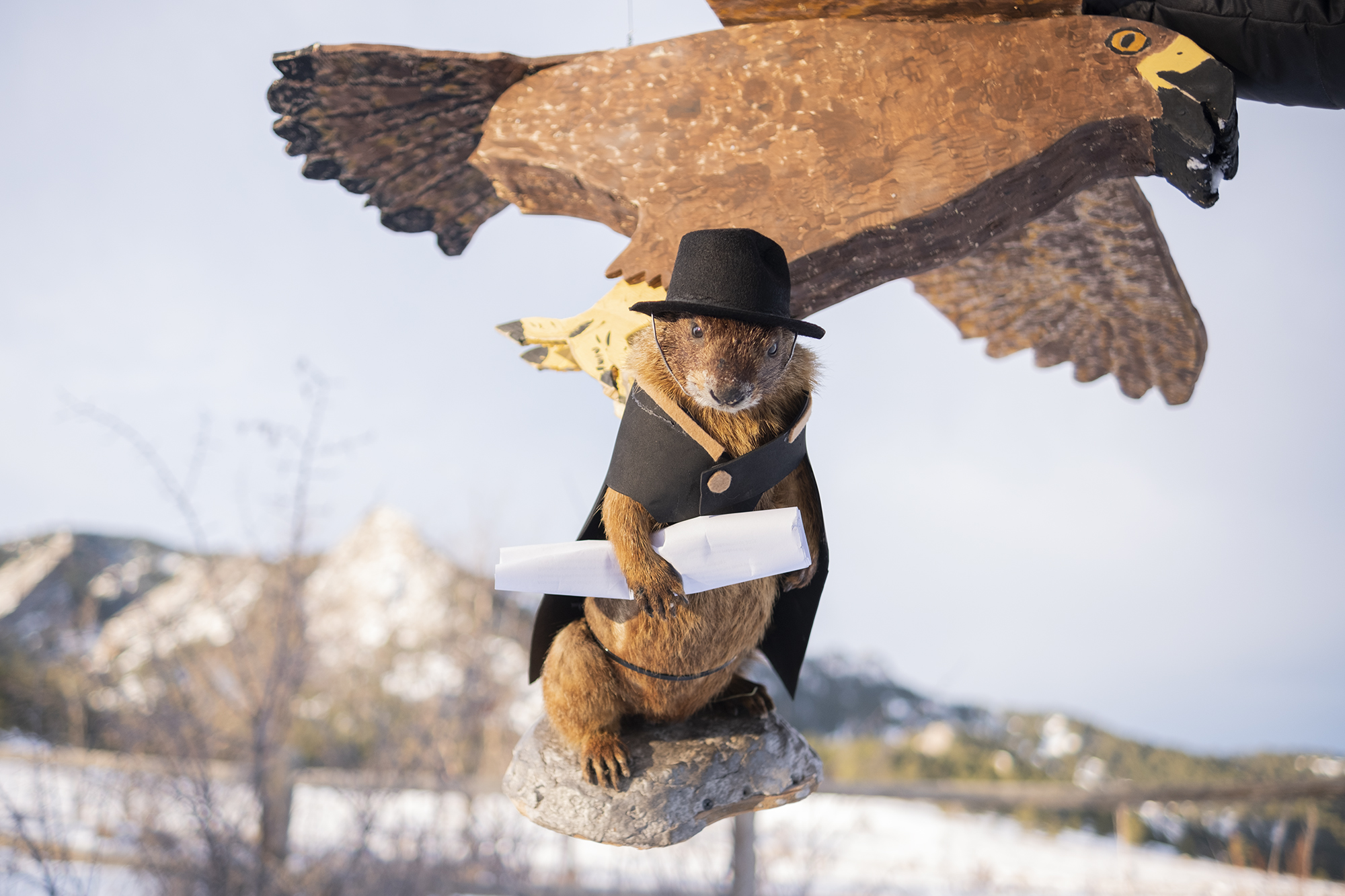 In the early 2010s, Flatiron Freddy existed peacefully as a deceased, stuffed yellow-bellied marmot – a close relative to the groundhog – in Boulder's Flagstaff Nature Center, where stuffed animal mounts are typically stored until the spring. One winter Freddy was inadvertently left out, and his fur was damaged and was about to be removed from the center. However, Rangers felt he deserved more.
Since then, Freddy has become part of an annual Open Space and Mountain Parks Ground Hog Day tradition. In recent years, Freddy has made his way out of his burrow each year in various ways, such as skiing down a trail, driving a car out of his burrow, and even by zip line in a canoe. It's up to OSMP Rangers to interpret Freddy's weather forecast.
Image