Related Events
Central Park & Civic Area
Sept. 24, 10 a.m. to 2 p.m. at Central Park
Join our community celebration of Pollinator Appreciation Month during the eighth annual Bee Boulder Festival! This free event will take place just west of the Farmer's Market, where the work of Boulder's pollinators will be on full display.
Start the day with a stroll through native plants heavy with seeds in the Civic Area and Boulder Library's Habitat Hero garden. These vibrant patches of flowers and shrubs are reminders that bees, moths, flies and other insects are the foundation of life.
Spotlighting Cool Boulder
This year, the festival will spotlight Cool Boulder programs that tackle the climate and biodiversity crises through natural climate solutions. Come ready to learn about local efforts to regenerate tree canopies, soils and habitats, as well as to get involved in climate action.
Image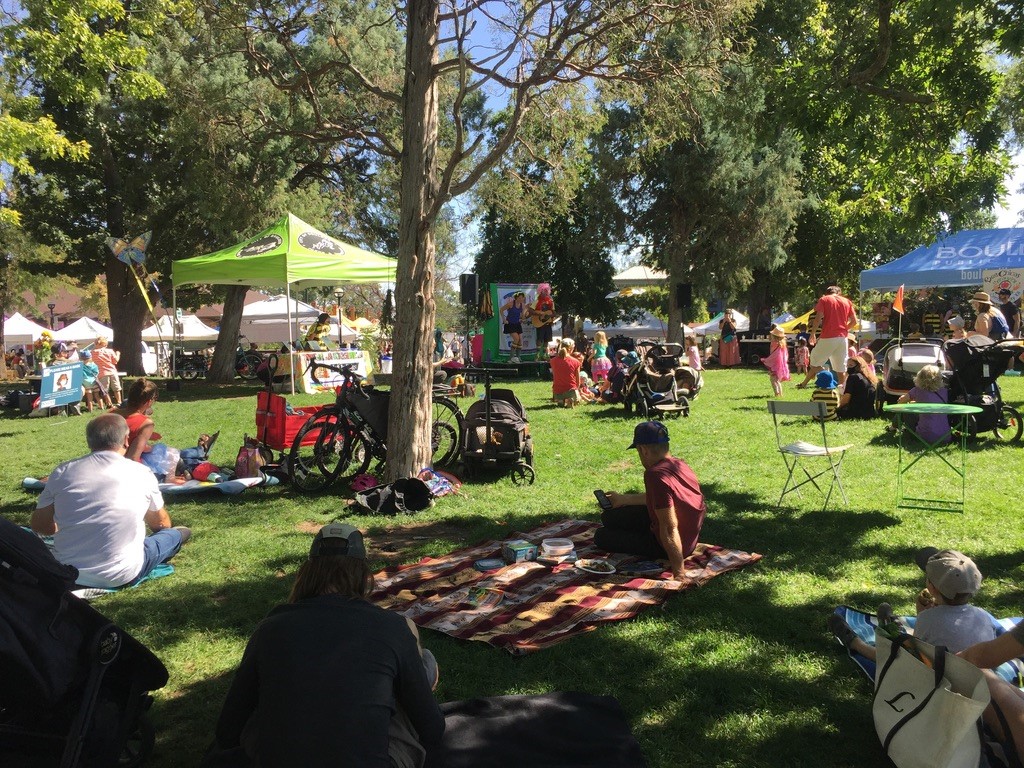 Learn About Climate Action and Share Your Voice
Grab some food at the Farmer's Market and explore booths set up by community groups leading the charge on climate resilience.
Explore booths to learn about:
Composting
Organic lawn care
Native plants and insects
Fire-resilient landscapes
And more!
We want to hear from you!
There will be opportunities to share your climate action ideas in the form of audio recordings, written notes and drawings.
It's more important than ever that we all play a role as our community works to stabilize our climate and prepare for the impacts of the climate crisis.
Fun for the Kids
The day will also be filled with fun and engaging activities for the whole family, including pollinator-themed games, arts and crafts, and two Jeff and Paige concerts at 11 a.m. and 1 p.m. Don't forget to pick up a passport at the big tent for your kids, so they can win a prize after visiting Bee Boulder booths.