The next step in the City of Boulder's efforts to promote electric vehicle adoption, reduce greenhouse gas emissions and enhance community resilience. This project will test the ability to reduce building energy costs at the North Boulder Recreation Center.
Project Overview
Typically, electric vehicle (EV) chargers provide energy in one direction: from the energy grid or building to the car.
In this new project, the city and Fermata Energy have installed a charging station that enables two-way electricity: from the building to the car and from the car back to the building.
This technology, called vehicle-to-building (V2B), can provide the city new ways to manage its energy load, and reduce energy costs.
Fermata Energy's bidirectional charging system for EVs allows vehicle batteries to transfer energy from the battery back to the North Boulder Recreation Center in order to support the building's electric loads and to reduce peak demand.
In the pilot, Boulder will connect one of its fleet vehicles – a Nissan LEAF from Boulder Nissan - to the V2B charging system. The V2B charging system also connects to the recreation center's electricity system.
Typically, the easiest way to manage demand is to shift usage of major appliances outside of peak periods (usually between 2pm and 6pm).
For this pilot, we'll use the Nissan LEAF battery to reduce peak demand instead of shifting the usage from major appliances.
The fleet car will charge at night, when building energy demand is low, and discharge the battery to the recreation center during the day, when the building's demand peaks.
The goal is to reduce peak demand which in turn can reduce the monthly electric bill.
Image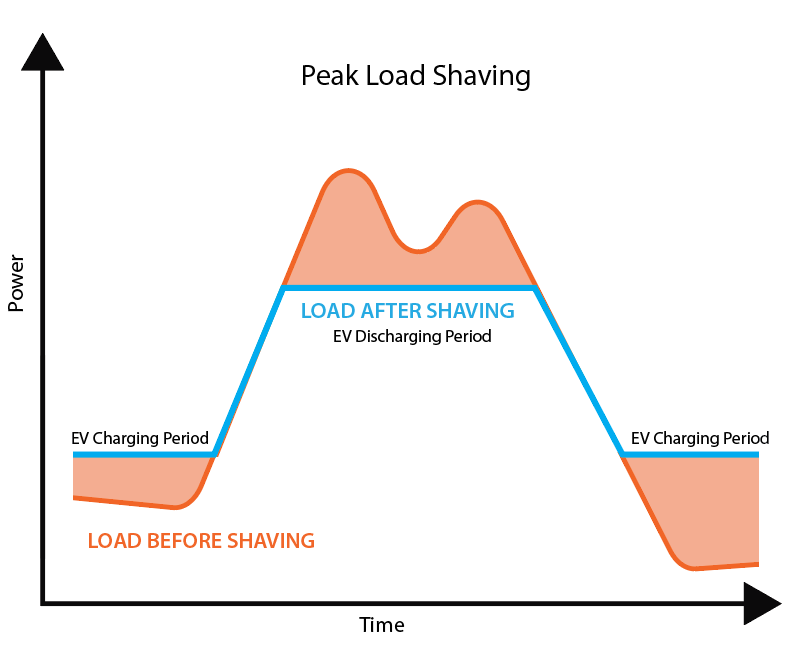 If successful, the project could unlock new opportunities for expanding the city's electric fleet. The technology could also be expanded for home use to enable EV drivers to provide power to their home in the event of a grid outage. For example:
The average Boulder resident uses 478 kilowatt-hours per month, or an average of 16 kilowatt-hours per day.
A 2020 Nissan LEAF battery has 62 kilowatt-hours of storage.
In other words, a Nissan LEAF battery could power your average home electric needs for almost four days.
Learn more about EVs in Boulder