Wonderland Lake Integrated Site Project (ISP)
Implementation of ISP Preferred Package of Actions
The City of Boulder's Open Space Board of Trustees have recommended that Open Space and Mountain Parks (OSMP) advance the preferred package of actions into detailed design and execution over the coming years. An overview of the phased approach to implementation is below:
Image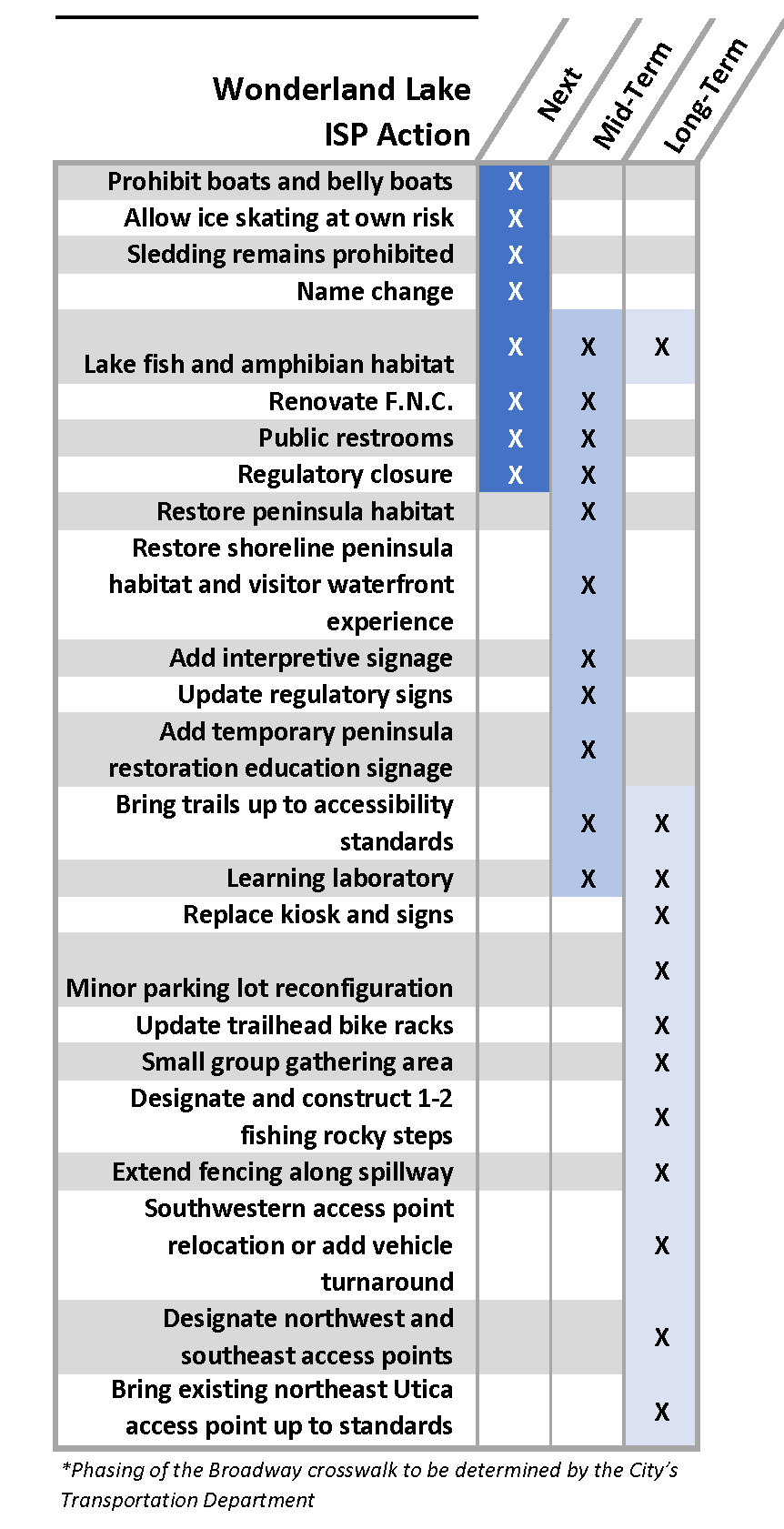 More detailed information on the proposed actions is available in the October Board Memo and presentation.
The city manager, upon the board recommendation, also approved a community proposal to change the name of the entire Wonderland Lake area to Wonderland Lake Wildlife Sanctuary.