Image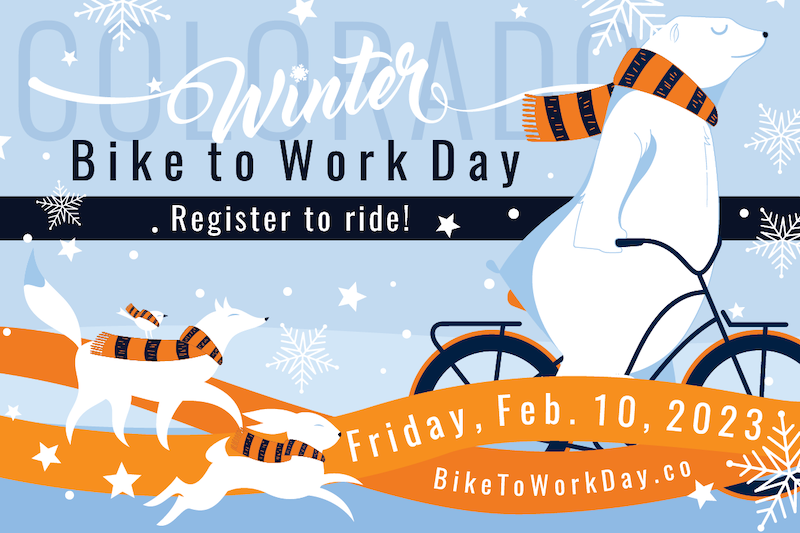 Pledge to Ride!
Celebrate Winter Bike to Work Day with people across Colorado! The annual event encourages community members to choose cleaner transportation options and ride to work on their bikes.
Pledge to ride to help support the event and enjoy free breakfast around town, bike workshops and a Bike Home Happy Hour.
Breakfast | 7 to 9 a.m.
Enjoy free breakfast and giveaways at stations around town. Plan your route with this map of breakfast stations in Boulder.
Bike Classes
Sign up for free bike classes with Community Cycles, including how to fix a flat and a winter commuting workshop.
Bike Home Happy Hour | 4 to 7 p.m.
End the day with appetizers and giveaways, including free gloves, by riding on over to the Roadhouse Depot (2366 Junction Place).
Learn more
Riders are encouraged to snap photos of their bike commute and share on social media. Use the hashtags: #WinterBikeToWorkDay #WBTWD2023 #WayToGo
This event is held in partnership with Community Cycles, Boulder Transportation Connections, and Boulder County.
Learn more on the Community Cycles event page.