City of Boulder staff Aimee Kane and Pam Davis were recently named among the "Top 100 Influencers in Local Government" in 2022 by the nonprofit Engaging Local Government Leaders (ELGL).
Kane, the city's equity officer, was named No. 5 on the list by ELGL. Described as a collaborative, empathetic, and impact-expanding leader, Kane was recognized for her leadership during the development of the City of Boulder's first Racial Equity Plan, adopted in 2021, and her continued commitment to moving this critical work forward. Her nomination stated, "as the nation goes through this vital racial reckoning period of writing out the wrongs, uprooting oppressive systems and changing individuals one heart at a time, Aimee continues to be that voice that elevates our work."
Davis, the city's assistant city manager, was named No. 6 on the list by ELGL for her ability to bring "people together to make change, build new programs, and solve problems every place she has worked." Since joining the city, Pam has become a go-to person on complex issues and projects, blending authentic and people-centered leadership with strong strategic abilities. She is currently lending this talent by serving as Interim Court Administrator and working with colleagues at Municipal Court to chart a vibrant and well-coordinated future and as an integral part of the city's emergency response to COVID-19 leading the city's interdepartmental team in addressing the impact of the pandemic on staff and the community as a whole. She is also founder and president of her own nonprofit professional association CivicPRIDE, which seeks to advance inclusive local government by empowering LGBTQIA+ leadership.
The ELGL vision is to amplify the good in local government, and the mission is to engage the brightest minds in local government. The "Top 100 Influencers in Local Government" list is an annual recognition program celebrating the service and contributions of leaders at all levels of local government.
For more information and a complete list of influencers recognized by ELGL, visit the ELGL website.
Image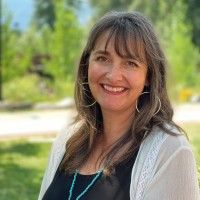 Image