On Apr. 4, City Council adopted this ordinance aimed at long-term preservation of affordable housing that would otherwise be lost over time.
Background
This ordinance enables permanently affordable properties to rebuild to the number of existing units in situations where zoning was changed after the property was built.
Ordinance Benefits
This ordinance is expected to:
Preserve progress toward the city's Affordable Housing Goal;
Improve stewardship of Affordable Housing funds and the affordable housing stock;
Advance Climate Commitment goals by enabling the replacement of older buildings with more energy efficient ones.
Properties
There are 16 affordable properties that are expected to benefit from this preservation ordinance. These properties have been a part of Boulder's neighborhoods for between 37 and 63 years with a combined total of 228 to 276 affordable units in excess of current zoning.
Image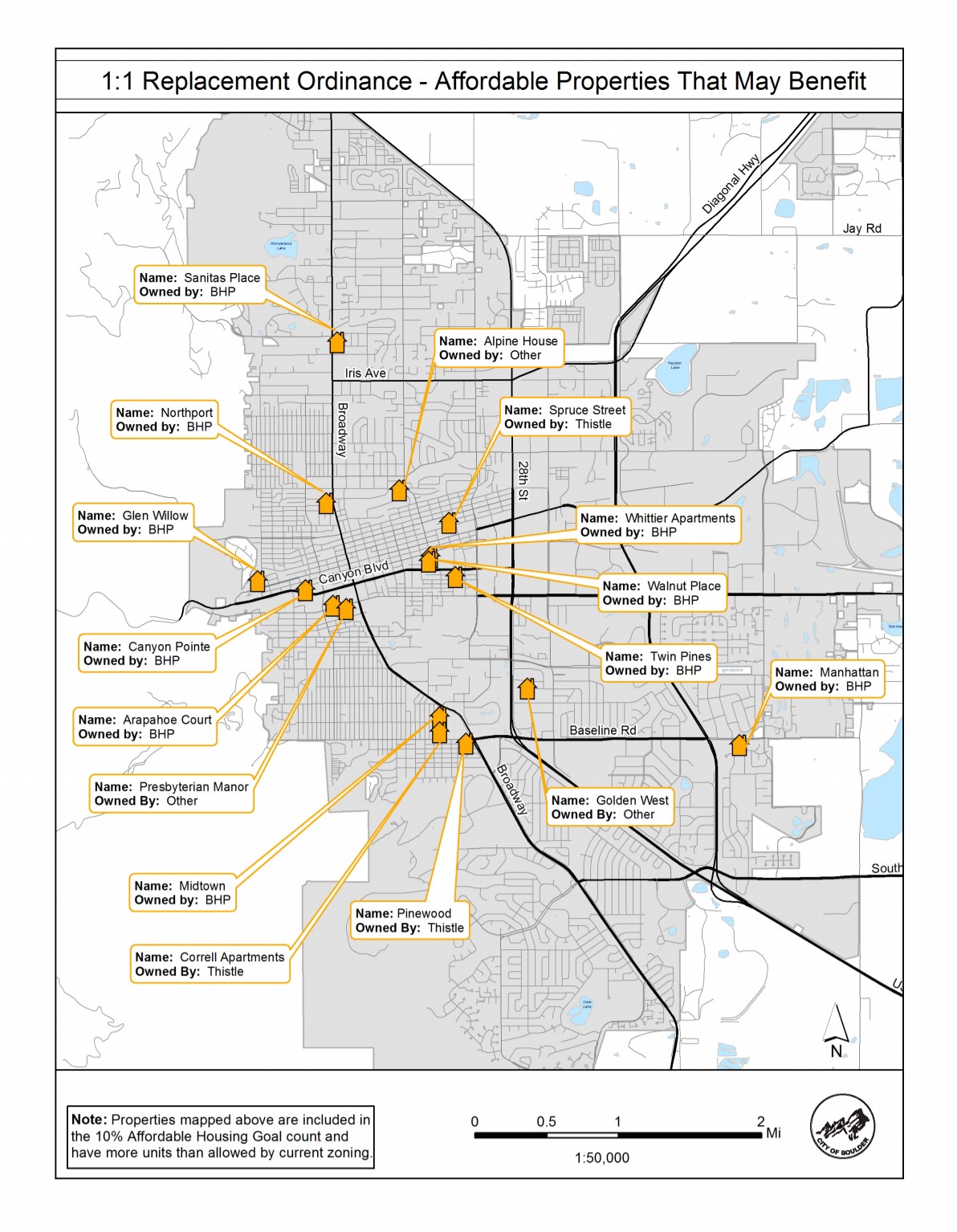 Additionally, if permanently affordability covenants are placed on older market-rate properties, under this ordinance, they would be entitled to rebuild to the existing unit count. This creates a new path to create affordable housing in the city's existing housing stock.