On March 22, 2021, Boulder lost 10 beloved community members, including a Boulder police officer. We mourn every life lost and strive to support our community in the aftermath of this tragedy. Our collective commitment to remember that day, the victims of that day's tragic events, and to remain supportive of their families, our neighbors and each other illustrates the true strength of our community.
Image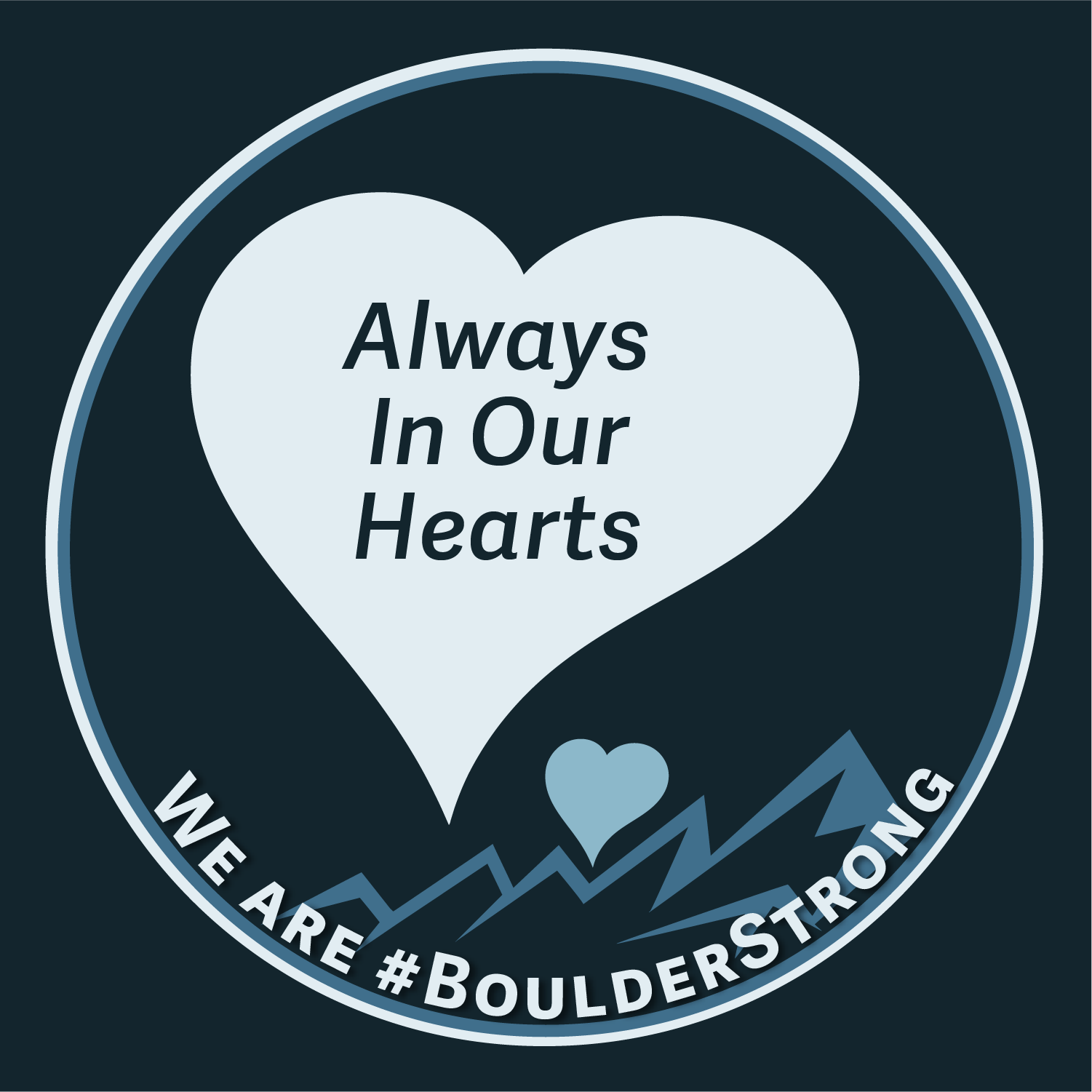 Boulder Strong Resource Center
A place of healing and support for those impacted by the tragic events of March 22. The center is open to all and is staffed by knowledgeable, compassionate and caring professionals from Mental Health Partners.
The Boulder Strong Resource Center is located at 2935 Baseline Road in Boulder.
Day of Remembrance
The City of Boulder, along with several local partners, held a Day of Remembrance to mark the two years that have passed since March 22, 2021. That night, we remembered those who are no longer with us, offered support to one another and came together as a community.
Image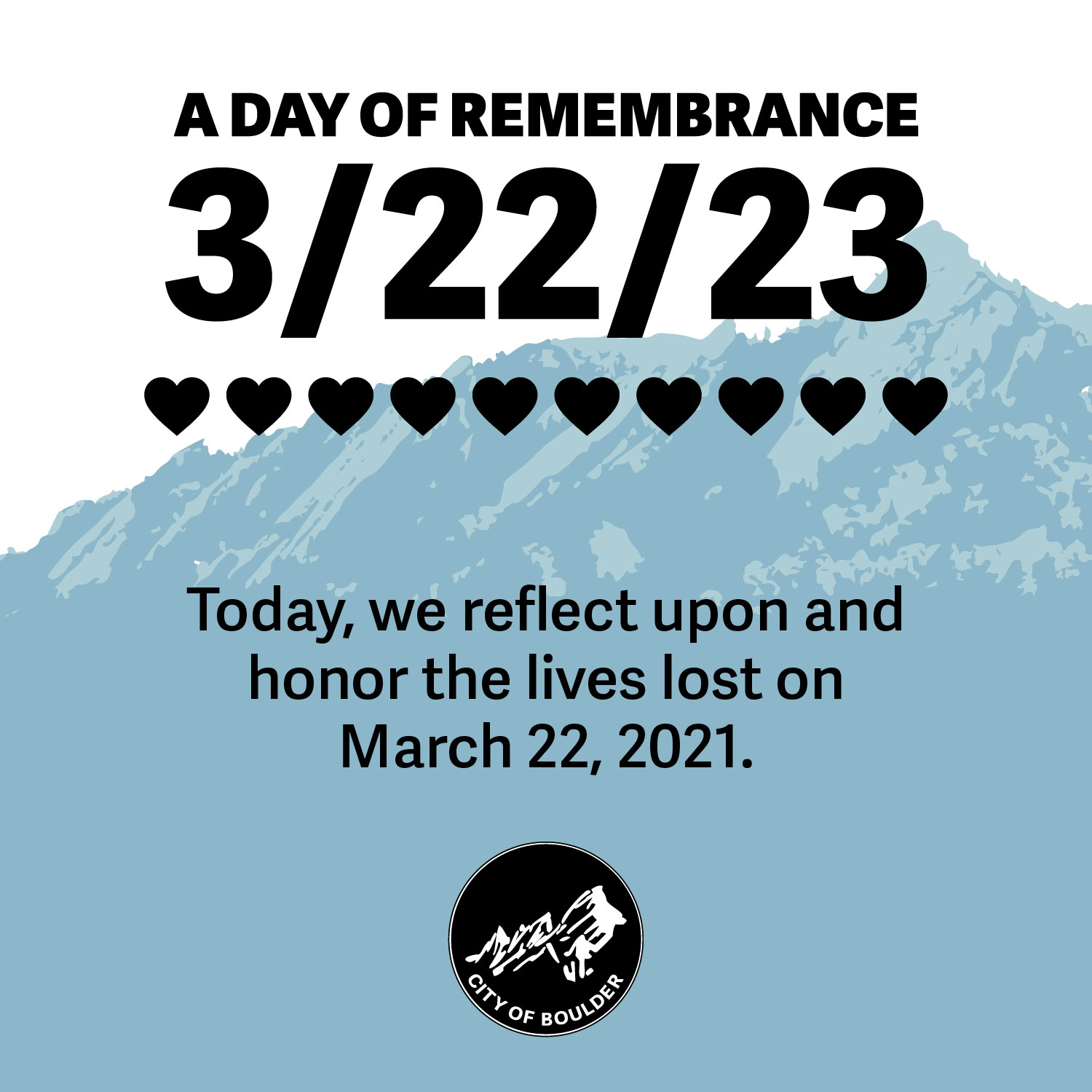 Memorials
Long-Term Memorial
Development of a possible permanent memorial is anticipated to take several years of thoughtful conversation with the city, its partners, those directly impacted by the tragedy and the broader community. Discussions are in the very early stages and there are no specifics on what a memorial might look like, how much it would cost, where it would be located or the timeline. The city anticipates that engagement timing would reflect the desires of community members most impacted by this tragedy.
Contact Ryan Hanschen at hanschenr@bouldercolorado.gov with questions about long-term memorials.
Short-Term Memorial
In June 2021, a temporary tribute space was created with an installation of fresh flowers, donated by King Soopers, to honor the victims. Local artists from The Makerie and Fawns Leap developed the installation concept and worked closely with King Soopers and the city to bring it to life. The community was invited to naturally 'dissolve' the installation by taking a flower and giving it as a gift to a friend, loved one, neighbor or stranger to acknowledge the support demonstrated by the community.
Tribute items placed at the site between March 22 and June were removed for preservation by the city and the Museum of Boulder, who have partnered to archive the tragedy for future generations.
Boulder City Council Declaration
On April 6, 2021, Boulder City Council issued a Declaration of Boulder Day of Remembrance to honor the victims of the March 22, 2021 tragedy.
Collective Moment of Silence to Honor Lives Lost
The community came together at 8 p.m. on Saturday, March 27, 2021, to mourn in a difficult time. Together, we honored those lost and held space for the loved ones they left behind.
Investigation
A suspect was taken into custody immediately following the March 22, 2021 shooting, and the investigation is ongoing.