Join a Group of People Who Love What They Do!
You won't be just a number at Boulder PD. We are small enough that you'll know all your coworkers, but big enough to have a great range of opportunities. In addition to a great benefits package, we also offer an extremely competitive starting salary! If you are looking for an exciting career with a great department, come to Boulder.
Image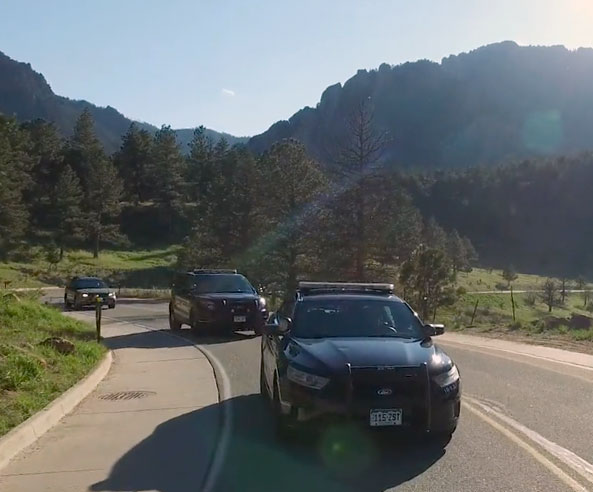 Partnering with the Community to Provide Service and Safety
The Boulder Police Department strives to be a premier law enforcement agency and a model of excellence in policing by creating partnerships, building trust, reducing crime and improving the quality of life for our community.
We Value
Public Trust
Accountability to the Law
The Rights of all People
Courage and Selfless Honor
Personal and Organizational Integrity
Excellent Service
Respect for our Community and One Another
Our Employees and their Service to our Community
Boulder Police Department Crime Dashboard
Featured Career: Police Officer
Image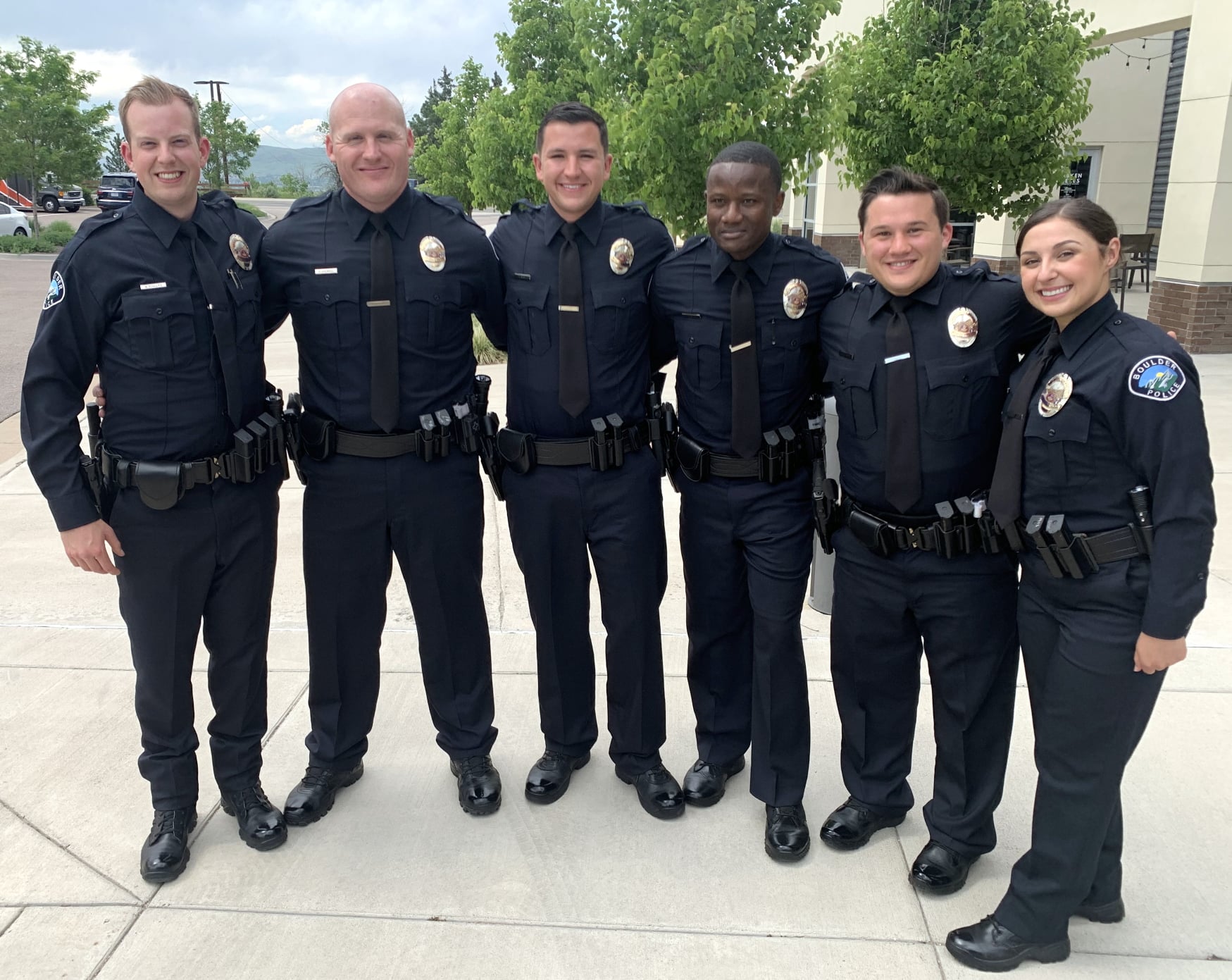 Schedule
Officers assigned to patrol work four 10 hour shifts each week, with the same three days off for the entire calendar year. In the Fall of each year, officers bid by seniority for shifts. Our patrol section has the following schedules available:
Watch 1 (0600-1600)

Watch 2 (1400-2400)

Watch 3 (2100-0700)

Uniforms & Equipment: The Boulder Police Department provides officers with all of their duty gear except for footwear. Officers are eligible to supply their own approved firearm or use a department issued firearm.
Salary & Benefits
The Boulder Police Officer's Association (BPOA), is the bargaining unit which represents all officers and sergeants at the Boulder Police Department. BPOA works the City to secure salary increase and other benefits.
The below salary schedule represents the current pay for officers with the Boulder Police Department. All new officers with no previous patrol experience begin at the "Starting" step. Lateral officers are eligible to be paid at a level above the normal starting salary. Officers move to the next salary step every (12) months until reaching Step 6. Employees are paid via direct deposit every-other Wednesday.
Starting Pay: $67,378
Step 1: $70,073
Step 2: $72,875
Step 3: $77,161
Step 4: $81,791
Step 5: $86,698
Step 6: $96,006
Vacation & Sick Leave
Each officer accrues vacation and sick leave at different rates, dependent on their years of employee with the Boulder Police Department.
Vacation Accrual Rates: For new employees, 7.77 hours accrued each pay period (202 Hours Annually). Accrual increases after 7 years of service.

Sick Accrual Rates: For new employees, 3.85 hours hours accrued each pay period. Accrual increased to 4.62 hours after 4 years of service.
Learn About Boulder Police Department Divisions
Operations Division
Responsible for the enforcement and investigative functions of the department. The five sections in Operations are:
Traffic and Administration;
Watch I (Dayshift Patrol);
Watch II and III (Afternoon and Evening Patrol);
Investigations (Detectives); and
Animal Protection and Code Enforcement.
Support and Staff Services Division
Provides support to the Operations Division, maintains the internal operations of the department, and provides non‑enforcement services to the public. It is broken down into four primary sections:
Financial and Facility Services;
Property and Evidence;
Records Services; and
Communications (Dispatch).
Get to Know Us
We continually strive for excellence and our goal is to exceed our community's expectations for public service.
Discover Boulder
Tucked into a picturesque valley below the iconic Flatirons, Boulder is an incredible place to live, work and play.