NCTRC # 83079
Image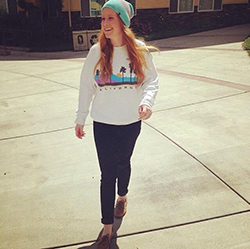 Meghan started her journey with EXPAND in 2018 as in intern but loved the participants and programs so much she hung around as a part time staff supporting youth, teen, and camp programs with the dream of one day becoming a full-time staff. In November 2021 she was hired as a program coordinator. Dreams really do come true!
Meghan received a Bachelor of Science in Recreation, Parks & Tourism Administration with an emphasis in Recreational Therapy from California State University. After her internship she worked in a high school supporting academic and behavior goals for teenagers. She received her CTRS in March 2020.
Meghan runs a variety of programs in the areas of sports, camps, and fitness.
"Recreation has played such an important role in my upbringing and now I get to provide that same fun opportunity for community members, so exciting!"
When not at work, she likes to indulge in Colorado adventures such as mountain biking, snowboarding, hiking, and skateboarding.