Deeply woven into the fabric of South Boulder, this community gathering place will once again host families, friends and neighbors as we return to the town square on January 20, 2022.
Image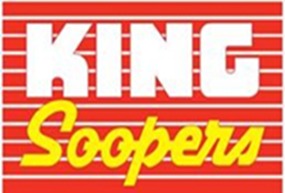 Denver, CO (December 1, 2021), King Soopers today announced that in partnership with the City of Boulder, they will be re-opening their Table Mesa location in Boulder on Thursday, January 20, 2022. This store has been the cornerstone of the South Boulder Community for the last 49 years and has served as an icon, providing food and a sense of community to our neighbors, friends and customers and we are looking forward to welcoming our associates and the community back to their fully remodeled store.
"We've always known that Boulder was a special place, but you've proven through your empathy, your strength, help and support that Boulder is so much more than a place; it's more than a community; Boulder is our family", said Joe Kelley, president of King Soopers. "We know that the building is just part of what makes this store so special and that restoring it is another step in the journey as we continue to rebuild and heal."
"The south Boulder King Soopers is an integral part of our community. The store's re-opening will be a welcome and important step forward as we continue to process and heal after the horrific events of March 22, 2021. We are deeply grateful for King Soopers' partnership with the city and residents as they prepare to welcome people back to shop and gather," said Mayor Aaron Brockett.
The location has been thoughtfully redesigned utilizing feedback from both associates and the community, who have passionately shared their ideas for the redevelopment of this location. Additional details on the redesign and re-opening will be forthcoming.
The company also continues to operate its Boulder Strong Resource center, at 2935 Baseline Road, where anyone in need of support during this difficult time is encouraged to visit to find comfort, community, and caring professionals and experts available to provide mental health services and assistance.
***
About King Soopers
At King Soopers, a part of The Kroger Co. (NYSE: KR) family of companies we are Fresh for Everyone™ and dedicated to our Purpose: To Feed the Human Spirit®. We are 21,000 associates who serve customers daily through a seamless shopping experience throughout Colorado. We are committed to creating #ZeroHungerZeroWaste communities by 2025. To learn more about us, visit our newsroom and investor relations site.
About the City of Boulder
Located approximately 30 miles northwest of Denver at an elevation of 5,430 feet, the City of Boulder is home to approximately 105,000 residents, a thriving business community and the state's largest institution of higher learning, the University of Colorado. Boulder is a world-class destination with over 300 miles of public hiking and biking facilities. Its spectacular scenery includes more than 45,000 acres of open space. Boulder is a home-rule municipality that is self-governed under the Constitution of the State of Colorado.