In Boulder, curbside collection of trash, recyclables and compostables is required for every home and business. While this provides a more convenient way to recycle than is available in most other parts of the country, there are many materials that are not able to be collected mixed together with our cans, bottles and paper.
These "harder to recycle" materials include everything from scrap metal, building materials, bicycle tires and old books to outdated or broken electronics. For these types of products, we have a special recycling drop-off and reuse center located at 6400 Arapahoe Avenue.
Currently operated by two long-standing, community-based nonprofits, Eco-Cycle and Resource Central, the city's property is undergoing a facelift and planning for an expansion!
Adding to the existing used building material yard operated by Resource Central, and the Center for Hard-to-Recycle Materials (CHaRM) operated by Eco-Cycle, the expansion has two distinct phases.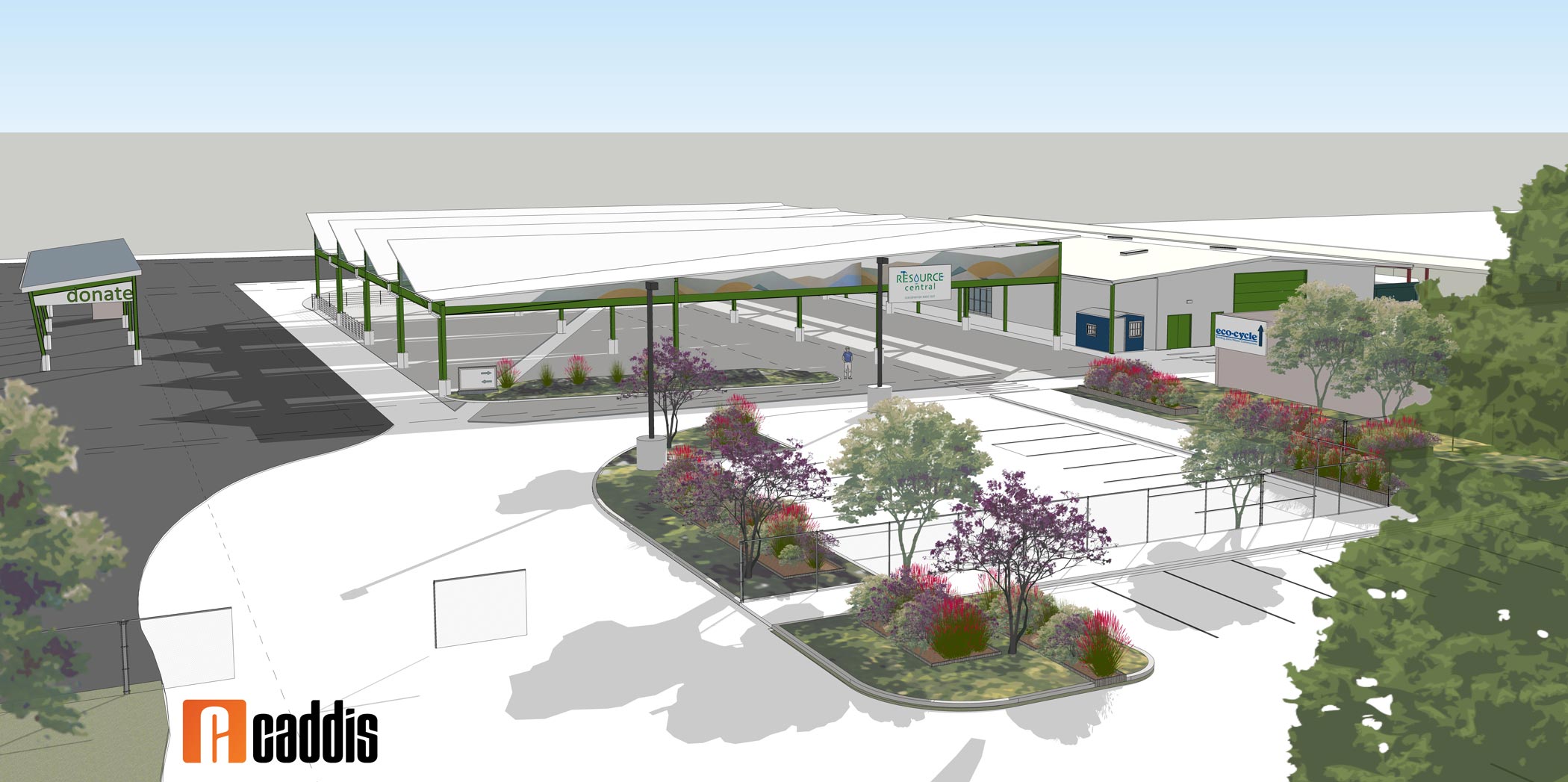 The site expansion includes a Phase I, currently being built, that will add a covered retail area for reusable building materials, on-site solar to offset energy usage, an extra bathroom, efficiency upgrades, site work and traffic flow changes to improve the customer experience.
Phase II of this expansion, currently in its community engagement and planning stage, will create an 'Innovation Garage' designed to engage entrepreneurs and problem solvers who can transform Boulder into a more "circular" city: one with local markets for all its collected materials.
As it's currently envisioned, the Innovation Garage will include maker spaces; small business support services including flexible, mid-scale manufacturing space; retail for upcycled materials; and community gathering areas.