Image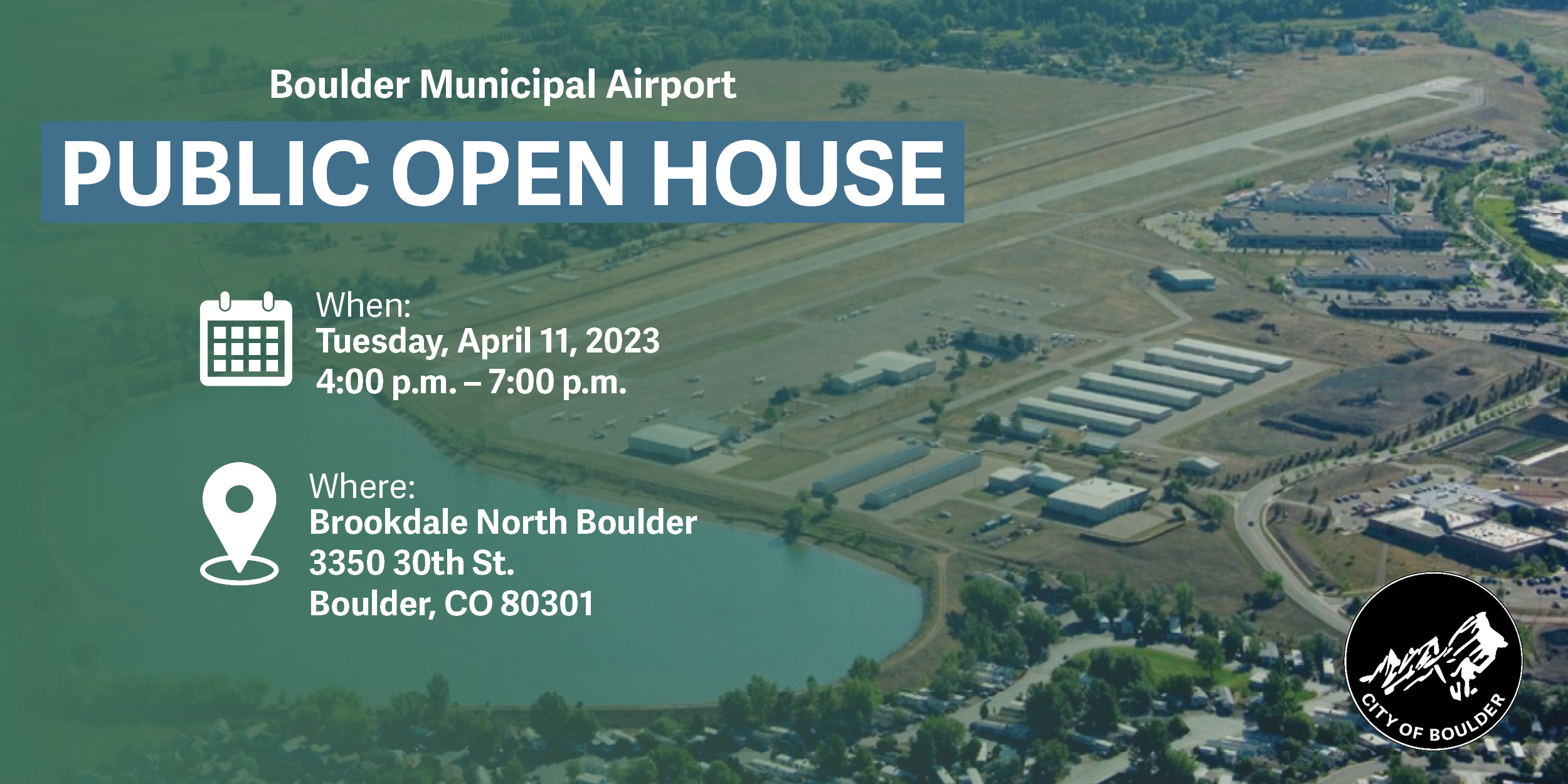 The open house has been rescheduled to Tuesday, April 11. For project updates, subscribe to the city's Transportation and Mobility newsletter.
Open House Information
This is the first of three public open houses designed to understand the community's vision for the future of the Boulder Municipal Airport.
The meeting will be in an open house format where the community are welcome to come and go at any time.
Drop in anytime
Children are welcome
Spanish information will be available
At the open house, city staff will introduce the Airport Community Conversation engagement project and share information about the airport's history, current uses, future opportunities and constraints. Community members will be invited to provide feedback about their concerns or interests about the airport and contribute to the future of the airport's visioning process.
"The city is committed to engaging with the community about the airport throughout the Community Conversation process." said Interim Transportation and Mobility Director Natalie Stiffler. "The open houses and upcoming online questionnaires are opportunities for all interested community members to make their voices heard on this topic and contribute to the visioning process. We're looking forward to positive and productive conversations."
Parking Map
Image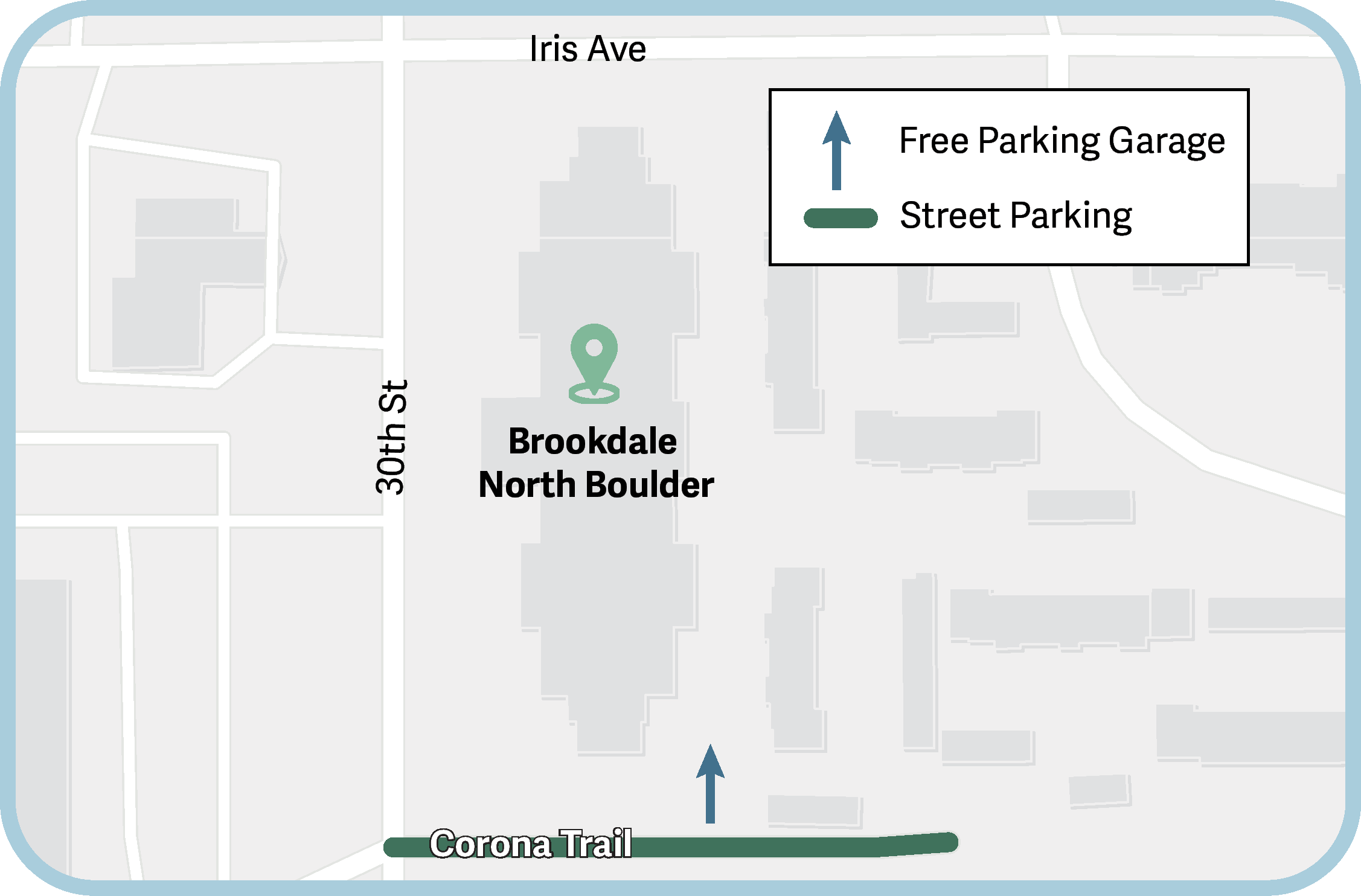 Project Overview
Learn more about the Airport Community Conversation online. Through the project, the city will develop a deeper understanding of the community's desired future for the airport. It will provide city leadership with a community-supported scenario for the future of the airport to help guide next steps while being mindful of the city's long-term commitments to the Federal Aviation Administration.
Boulder Municipal Airport is a general aviation airport, providing business, private and recreational aviation services to the City of Boulder and surrounding communities.
Image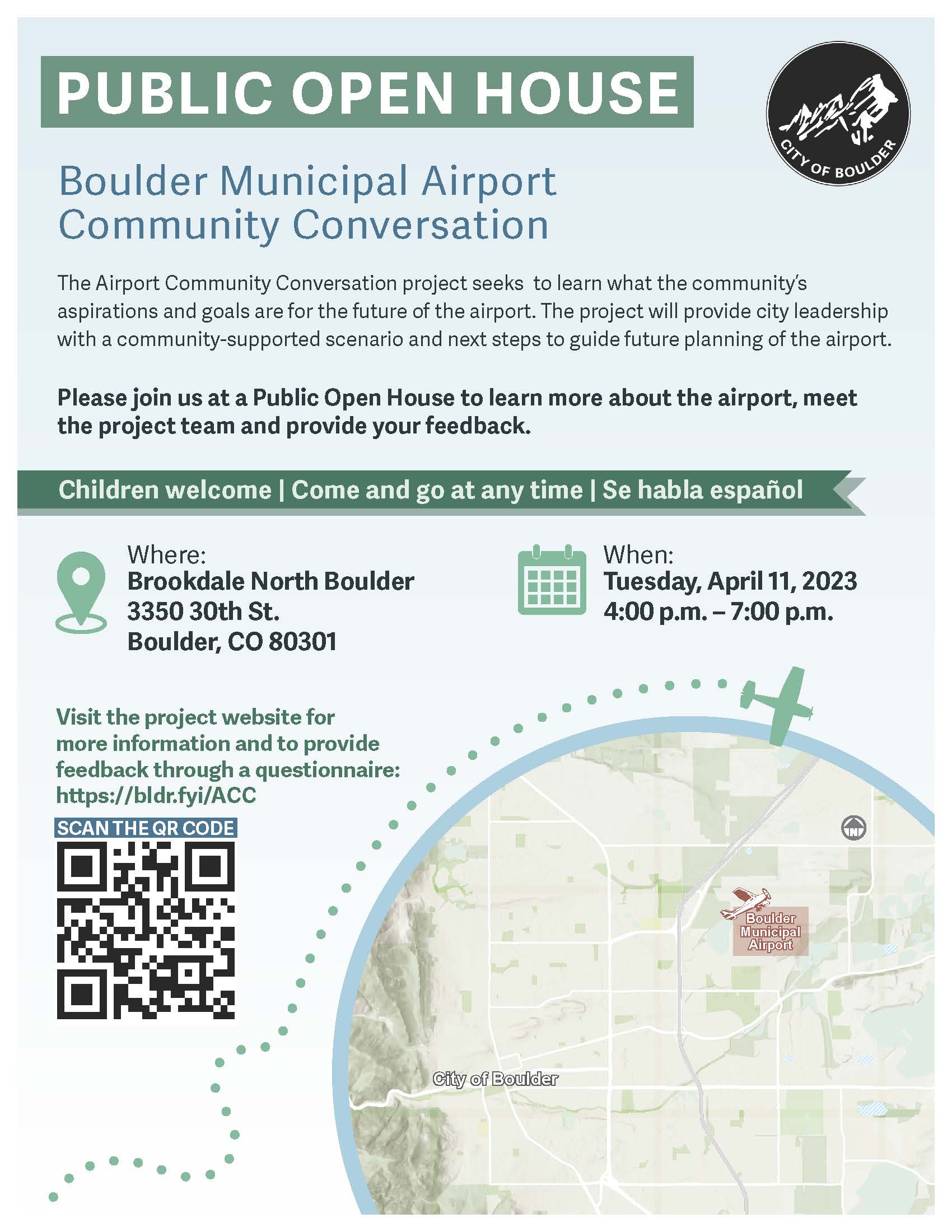 Image