Image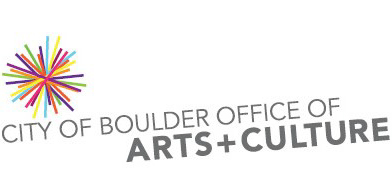 The City of Boulder's Office of Arts and Culture is a division of Community Vitality department, responsible for the oversight of cultural grants, creative sector programs, public art, support for cultural nonprofits, creative neighborhoods programs, and support for individual artists and creative professionals.
The Office of Arts and Culture is implementing Boulder's Community Cultural Plan. Through a set of programs including cultural grants, public art, initiatives for artists, the creative economy, and research, the Office of Arts and Culture seeks to facilitate an alignment in the community around our collective Vision for Culture: Together, we will craft Boulder's social, physical, and cultural environment to include creativity as an essential ingredient for the well being, prosperity, and joy of everyone in the community.
---
The Boulder Arts Commission and the Office of Arts and Culture have adopted the Americans for the Arts Statement on Cultural Equity and will take steps to align the work of cultural affairs to these principles: To support a full creative life for all residents and champion policies and practices of cultural equity that empower a just, inclusive, and equitable community.
Read the full Statement on Cultural Equity.
---
Boulder Arts Commission Statement on Intolerance (2023)
The Boulder Arts Commission is aware that artists in our local community have been bullied and had their artwork defaced. We believe in and work to support the following tenants of a thriving arts environment:
Protection of freedom of expression,
Acknowledging a variety of perspectives from the community while still honoring our Statement on Cultural Equity, and
That the fabric of expression that we all weave makes us a stronger and more vibrant community when it includes diversity of expression.
These tenets form the cornerstones of the City of Boulder's Cultural Plan.
Artists experiencing harassment may refer to our list of resources here.