Amenities
Demonstration Garden
Nature Play Opportunity
Restroom
Hiking Trails
Natural Lands
Visit the Chautauqua Ranger Cottage!
OSMP's Ranger Cottage at Chautauqua Park is a great place to start your visit to Boulder's Open Space and Mountain Parks. It is nestled next to the Colorado Chautauqua at the foothills of the Rockies just below Boulder's famous Flatirons. The cottage and trailhead are the hub of and gateway to OSMP activity and information. Hiking, climbing, and bird watching are some of the popular activities in the area.
The cottage is home to a small informative nature center and friendly, knowledgeable OSMP staff. You can get free maps, brochures, hiking suggestions, and the latest information about weather, trail conditions and wildlife closures.
Facilities
Local facilities include bathrooms, an electric car charger, a drinking fountain where you can fill water bottles, and disabled-accessible parking. The Chautauqua Park has a grassy park and playground, and the Colorado Chautauqua dining hall, and auditorium are nearby for more food and fun.
A rock garden and picnic tables provide a great place to enjoy the amazing view of the Flatirons and the many rays of sunshine. Don't miss the Ann Armstrong Memorial Native Garden surrounding the ranger cottage, filled with beautiful native wildflowers and shrubs.
Check out a Nature Discovery Pack!
Nature discovery packs are available for checkout, for free at the Ranger Cottage. Just leave an i.d. card with the person working at the front desk, and return it when you have finished.
The packs are a fun way for families to look closer and explore while hiking on your favorite trail. They contain binoculars, scavenger hunts, magnifying glasses, field guides, art materials, suggested activities and more! Best for ages 4 and up.
Image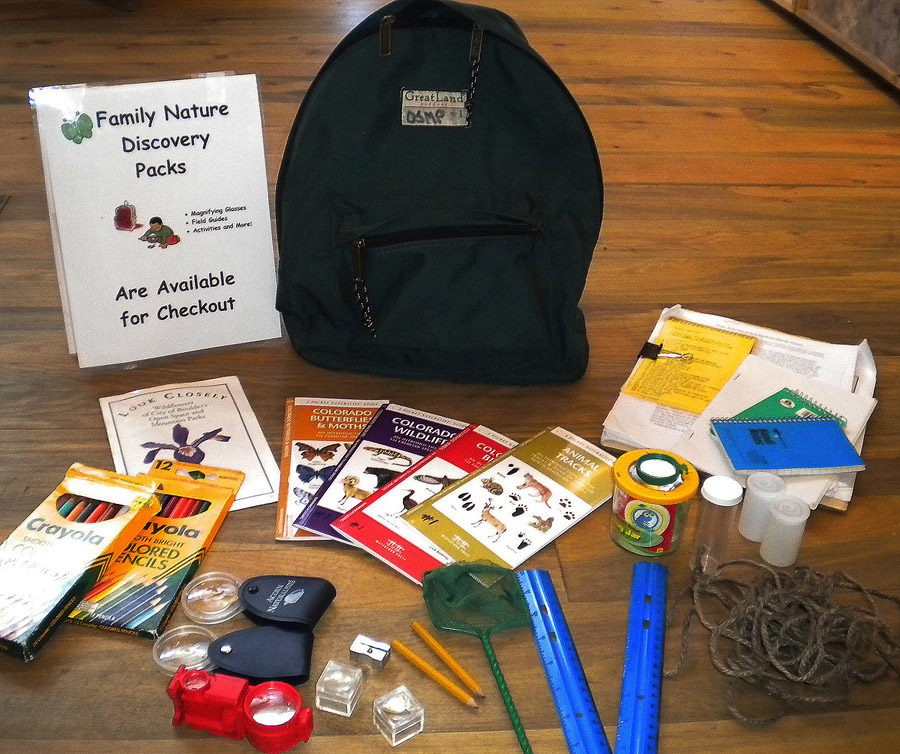 OSMP
Parking
The Chautauqua area is popular and can become very crowded with hikers when the weather is nice, and parking can be a challenge. Visitors are encouraged to carpool, walk or bike. There are bike racks located throughout the site. There is a parking lot at the Ranger Cottage, as well as limited street parking around the Chautauqua Lawn.
Overflow street parking can be found along Baseline Road and further north. However, if parking in nearby neighborhoods, please make sure to respect private residents who live along these public streets. All parked vehicles should be 5 feet from a driveway, 15 feet from a fire hydrant, 20 feet from an unmarked intersection, and 30 feet from a stop sign. Also, please make sure to dispose of your trash properly and help care for this important place.
Park to Park Free Shuttle to Chautauqua
Visit the Park to Park webpage to find out more about the summer parking changes and the FREE shuttle to the Chautauqua Park.
Image