A look at historic Boulder landmarks in honor of Halloween
As Halloween approaches, Boulder's oldest – and, some may say, spookiest – properties often receive renewed attention. From Gothic Revival homes to cemeteries dating back to the late 1800s, Boulder has a fair share of historic landmarks that look like they're right out of a scary movie.
The City of Boulder's Historic Preservation program helps preserve the community's unique heritage, culture, and character by protecting buildings and sites that are reminiscent of Boulder's past. Community interest in preservation has resulted in more than 1,300 designated historic properties in Boulder, including 193 individual landmarks and 10 historic districts.
Here's a look at some of the oldest Boulder landmarks, which have all been historically designated so they can be preserved for future generations. Some of the properties predate Boulder's founding date of 1871.
Columbia Cemetery
Image
Boulder Historical Society/Museum of Boulder, 1887
1201 9th St.
Built: 1870
Historically designated: 1977
The first cemetery in Boulder, this 10.5-acre site contains the remains of many early settlers of the Boulder area. Walking through the cemetery you will recognize key figures who helped shape the city and the University of Colorado.
Decker-Tyler House
Image
Boulder Historical Society/Museum of Boulder, late 1800s

2940 20th St.

Built: 1876

Historically designated: 1979
This Gothic Revival house was constructed over three years by Captain Clinton M. Tyler after designs by Boulder architect E.H. Dimick, who also designed Old Main on the University of Colorado campus. Tyler is credited with building the first wagon road up Boulder Canyon around 1870.
Berkley Farm
Image
Carnegie Library for Local History, 1880-1910

1841, 2108 and 2141 Walnut St.
Built: 1863 to 1895
Historically designated: 1993
The oldest historical landmark in the city, this site is the remaining portion of the original 320-acre homestead of Boulder pioneer Granville Berkley Sr. and his wife Anna. Granville served as a captain in the 2nd Iowa Cavalry and was engaged in the 1862 Battle of Island No. 10 during the Civil War. He would go on to serve as the first president of the board of trustees for the University of Colorado.
Arnett-Fullen House
Image
Boulder Historical Society/Museum of Boulder, 1880-1909

646 Pearl St.

Built: 1877

Historically designated: 1990
This Gothic-Revival house, known as the "Gingerbread House," was built by Willamette Arnett, son of pioneer and successful local businessman Anthony Arnett. The house cost about $4,000 to build, not including the cast-iron fence which is said to have come by ox cart from Omaha at a cost of $1,500.
Chamberlain & Co. Sampling Works
Image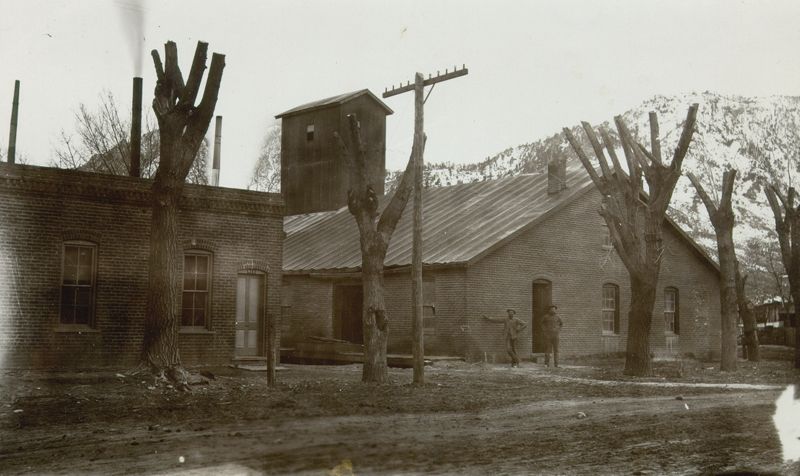 Boulder Historical Society/Museum of Boulder, 1890-1939

800 Pearl St.
Built: 1876
Historically designated: 2009
One of Boulder's oldest standing buildings, and the only surviving mine sampling works in the city, this building recalls Boulder's early years as a bustling mining supply center. Its founding coincided with the discovery of precious metals and the resulting gold fever that spurred rapid settlement of the area. The building housed a mining business until 1965. Threatened with demolition in 2008, it was designated a historic landmark the following year.