Renovated Chautauqua playground brings out community to celebrate and have fun
Image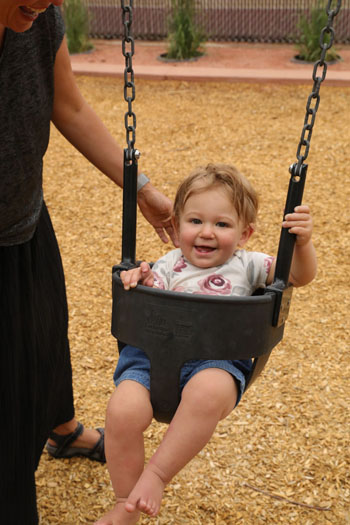 Kids and adults climbed on Boulder's newest "flatiron" at Chautauqua Park playground on July 13 to celebrate the play area renovation project's completion. The event commemorated several years of work as the playground had exceeded its life expectancy and was ready for a facelift.
The playground was built in 1913, designated a National Historic Landmark in 2006, and now it needed some help. A wide range of community members have played in the playground and adjacent tennis court for years, which led to the area needing a rethinking of the space and refresh of the features. In 2019, the city engaged with the community and the Colorado Chautauqua Association (CCA) to gather feedback and present concept plans for a new playground.
Construction started in August 2020 and was completed recently. The playground is now ADA accessible, meets safety regulations and includes:
A large climbing boulder, dubbed the "sixth flatiron"
A renovated playhouse
A large, new play structure
Renovated hill slides with a new flatirons mural underneath
Accessible roller slide
New swing set
New surfaces under the play areas
New sand area by the playhouse
New picnic tables
Tennis court is now striped to be convertible to a pickleball court
Image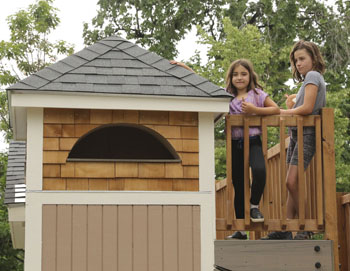 To celebrate the renovation, the nearby community was invited to a celebration where they could play on the new features and build fairy houses from Chautauqua pinecones and flowers.
"Playgrounds are one of the basic elements of parks and recreation," said Boulder Parks and Recreation Director Ali Rhodes at the celebration. "They are where every kid learns to make goals, like the time you fell off a rock and said that next time you'll make it to the top. This playground is special, and we hope Boulder youth make many memories here."
The city would like to thank Playco Park Builders Inc., city staff, the Parks, Recreation and Advisory Board, and CCA for making this a beautiful and fun place for kids, and everyone who's a kid at heart, to have a good time.