Boulder Offers Employees a Comprehensive Range of Benefits
In addition to competitive pay, the City of Boulder offers benefits including health, dental, vision, retirement investments, wellness programs, paid vacation and holidays and more.
Image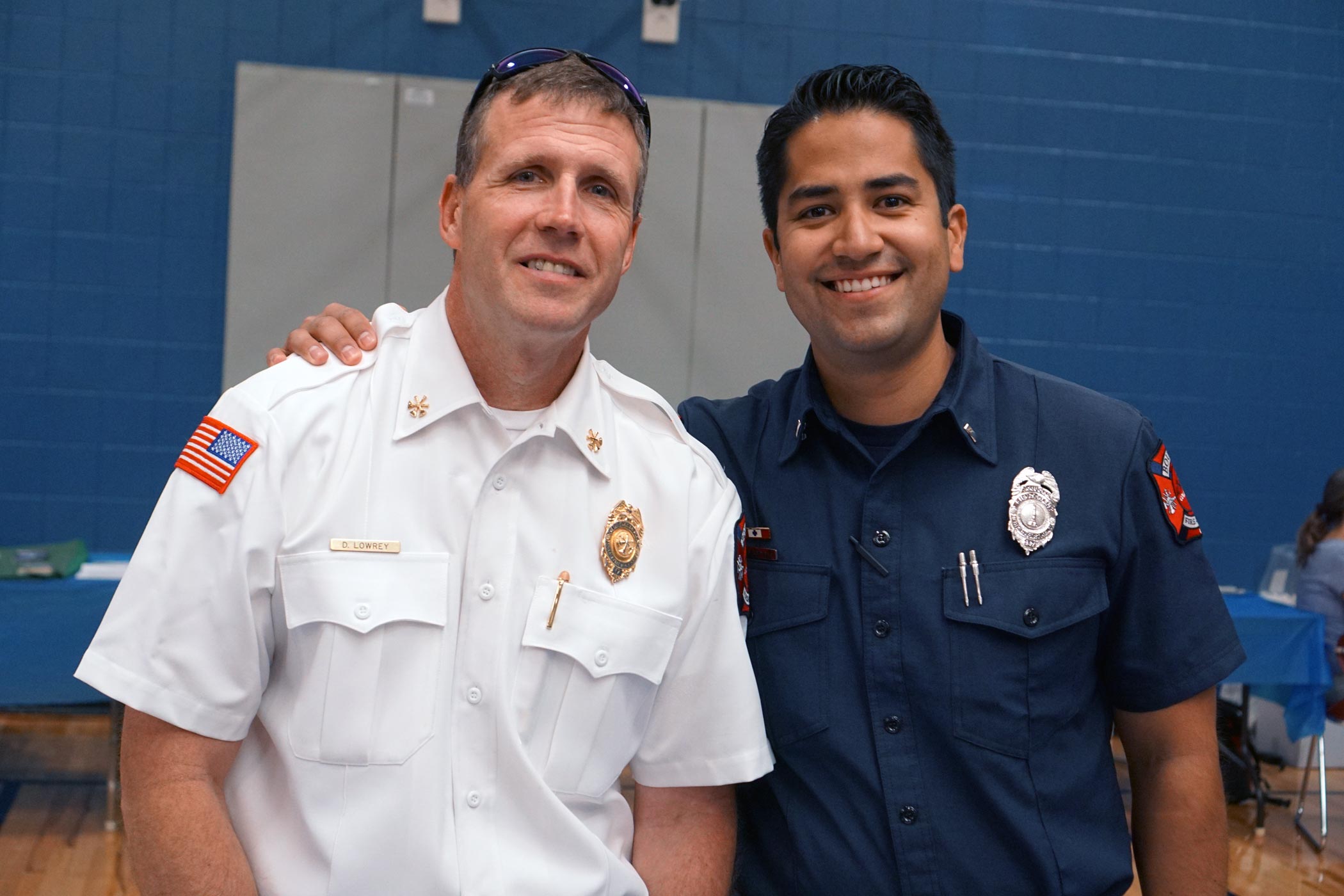 Learn About Benefits
Visit the city's online benefits portal for in-depth information about benefits, including how existing city employees can view their benefits.
Benefit Guides
View benefit guides by type of city employee.
Additional Benefits Information
Benefits resources, information and forms.
With Well-Being@Work, City of Boulder employees can take advantage of a wide-range platform of benefits and wellness initiatives to help maintain or achieve optimal health. Programs and benefits include Recreation Center passes, wellness education, insurance premium discounts and more.
Easy to find, confidential assistance is available every hour of every day for City of Boulder employees through the city's Employee Assistance Program.
Seasonal and temporary employee benefit eligibility is based on an average of 30 hours worked per week during the city measurement period from November 1 – October 31.
Seasonal and temporary employees that meet the eligibility requirements may participate in medical, HSA, 401K, 457, voluntary accident, critical illness, hospital indemnity and wellness benefits.
Seasonal and temporary employees that do not meet the eligibility requirements may participate in 401K, 457, and wellness benefits.
As a part of Boulder County, a wide range of resources are available to the LGBTQIA+ community. The City of Boulder is committed to supporting LGBTQIA+ employees and their families are part of our rich benefit offerings. Highlights include:
Medical Benefits

Domestic Partner/Common Law Spousal coverage

Paid Parental Leave which includes foster placement and adoption benefits
The City of Boulder offers transition-related health care benefits, including gender confirmation surgery, hormone therapy, and mental health counseling, among other transition-related procedures, as it relates to treating gender dysphoria according to the World Professional Association for Transgender Health Standards of Care (2011).
The City of Boulder supports their employees during their transition into new endeavors. Send us some feedback by filling out our offboarding questionnaire.
After your employment with the city, your benefits are covered until the end of the month:
Medical, Dental, Vision & Voluntary Benefits

All medical, dental, and vision benefits will be effective through the last day of your month of separation, any services after this date will not be covered unless COBRA is elected (for example, if you leave on May 20th your benefits are effective through May 31st).
Voluntary benefit plans such as accident, hospitalization, critical illness or life insurance can be converted to a private policy, please contact the appropriate vendor for information on this process. You have 31 days after separation of service to start the conversion process.
Well-Being@Work dollars earned prior to leaving the city can be redeemed via the following steps for up to 30 days after your last day.

Login to myCigna.com https://my.cigna.com/web/public/guest
Go to the Wellness Tab at the top of the page
Choose Incentive Awards from the Rewards and Programs category
Your earned amount will display at the top of the page
Click on "Redeem your dollars"
It will display how much your redemption will be and then click on the orange "Redeem" button
After that, you have options...
Consolidated Omnibus Budget Reconciliation Act (COBRA):

A COBRA notification addressed from 24HourFlex will be sent via certified mail to your home address on file within 30 days after separation.

You are also likely eligible to purchase an individual health plan through Healthcare.gov.
Public Employee's Retirement Association (PERA)

For PERA refund/rollover information please visit PERA. Contact the payroll division for refund/rollover requests.
Should you have any questions, please contact the City of Boulder at 303-441-3070 or through email at HRBenefitsForms
2021 City of Boulder Annual Notices
Notice of Marketplace Coverage Options
Notice of Special Enrollment Rights
Annual Compliance Rider
Cigna Policy Amendment
Uniform Glossary
Cigna Certificate 1
Cigna Certificate 2
Cigna Certificate 3
Cigna Certificate 4
Cigna Certificate 5