Amenities
RTD Access
Playground
Picnic Area
Restroom
Multi-use Path
Multi-use Field
Open Turf
Nature Play Opportunity
Slacklining
Water Access
Scott Carpenter Park and Pool is a community park that provides visitors with a wide variety of recreational facilities including a swimming pool, skate park, open turf field, diamond field, and the iconic Scott Carpenter playground. Sledding in the winter and slacklining are allowed.
Scott Carpenter Park playground is ready!
Construction is done at Scott Carpenter Park playground! The new equipment is ready for you to come jump, slide, and swing on it. Have fun!
The teen area of the playground will not be completed later due to supply chain issues and the shelter is closed due to pending renovations. We hope to put all the finishing touches on the playground before the end of the summer.
Image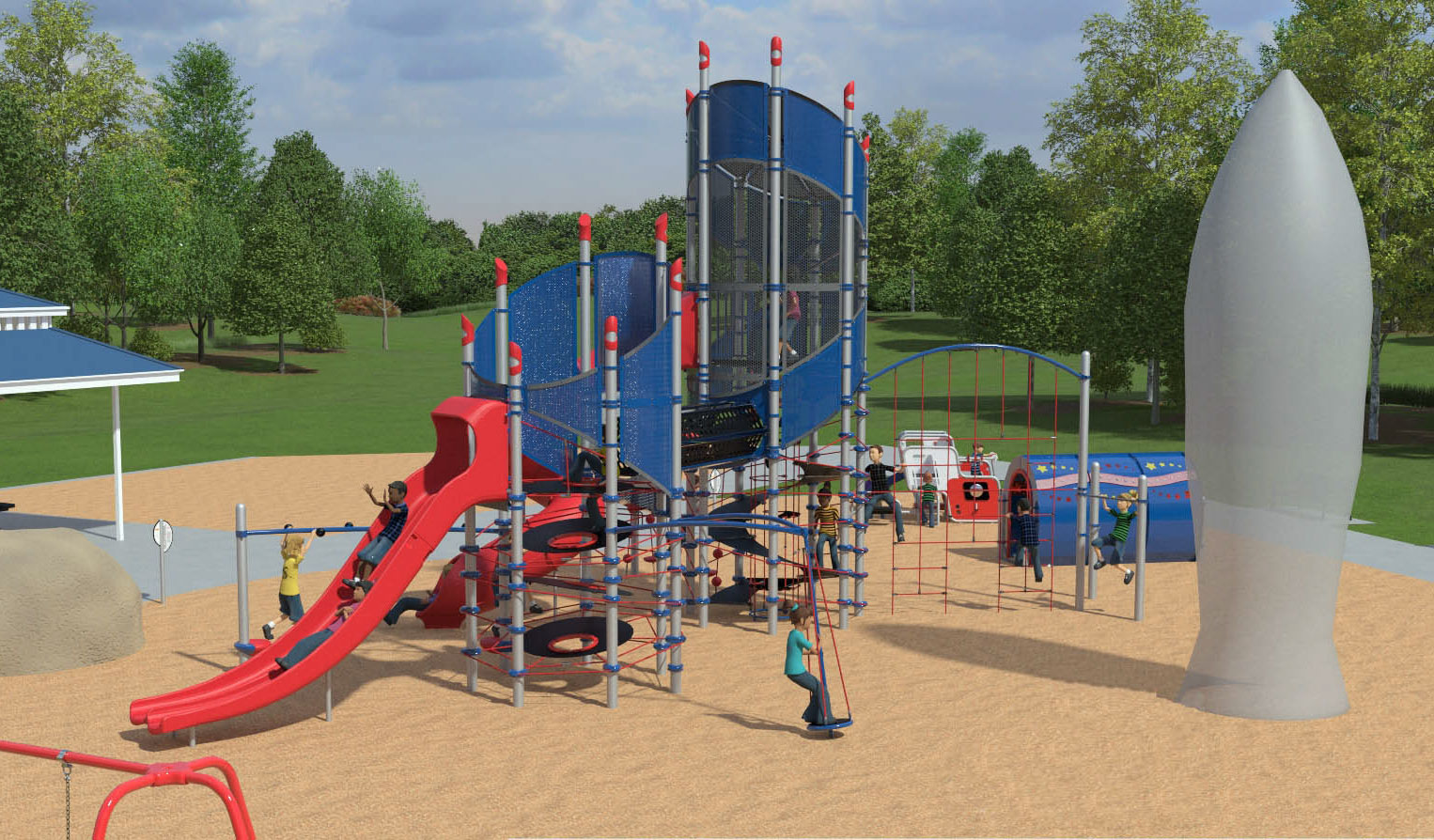 Image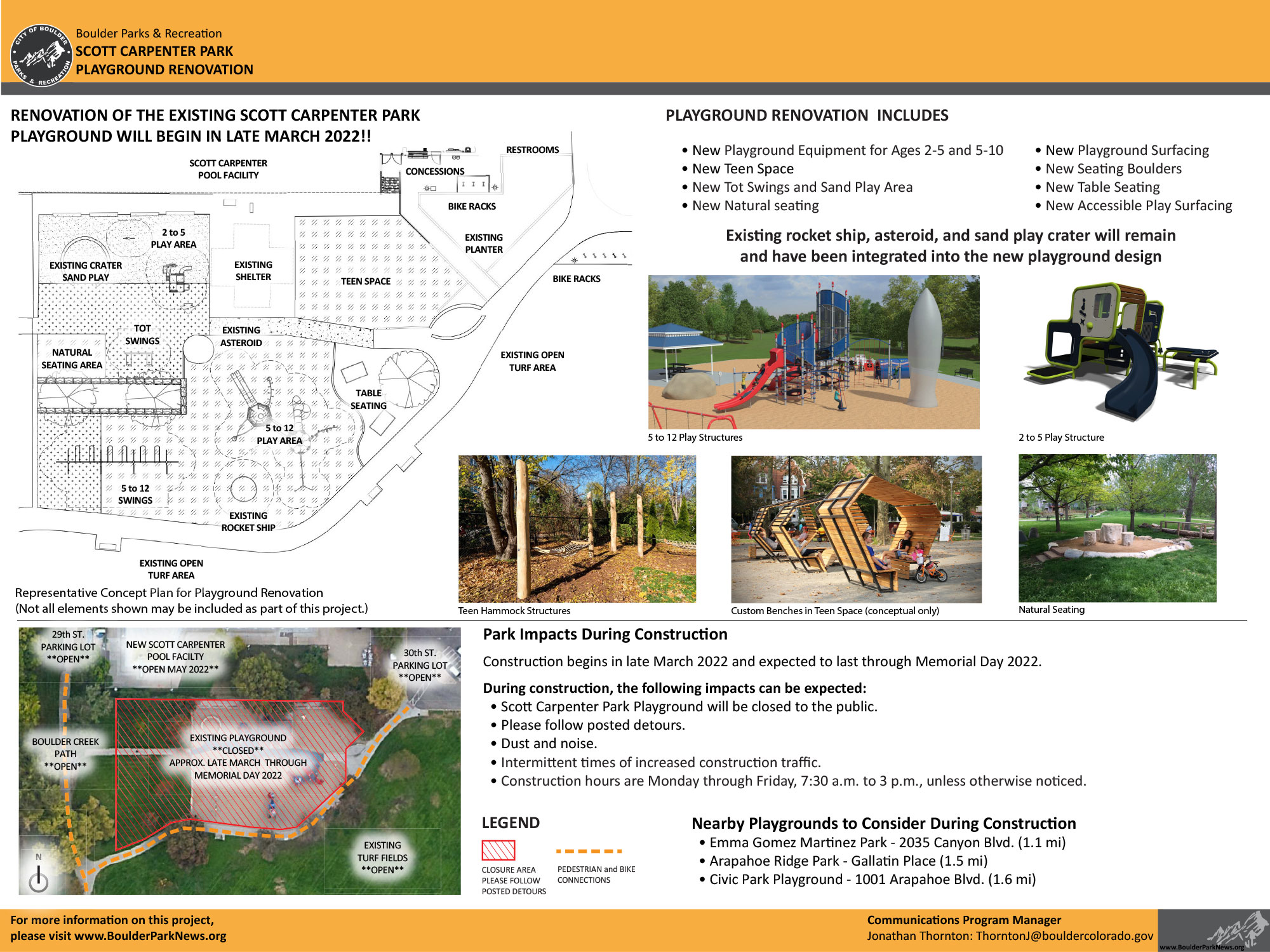 Nature Play Opportunities
Scott Carpenter Park and Pool is largely aimed toward programmed and structured recreational activity. Despite this design, children often play along the buffers of the park and on the playground, which contains crater and rock play structures, which emulate features found in nature.