Scott Carpenter Pool has closed for the season
Looking forward to the 2022 season.
Know someone interested in a part time job at a city pool? We're hiring!
Community members who want to make a difference in the community, learn how to save a life, make $13+ per hour, and have flexible hours can find and apply for a job at www.BPRjobs.org.
Additional parking for Scott Carpenter Pool
The city has coordinated with CU Boulder for the use of the University's lot 560, across the street from the pool during our busiest season.
The lot is accessible via 30th Street or Marine Street.
The cost for parking is $10/day and can be paid through CU's Parkmobile website.
Community members should safely cross the street at the intersection of 30th Street and Arapahoe Avenue to and from the pool and CU parking lot.
Parks & Recreation Master Plan Update
Image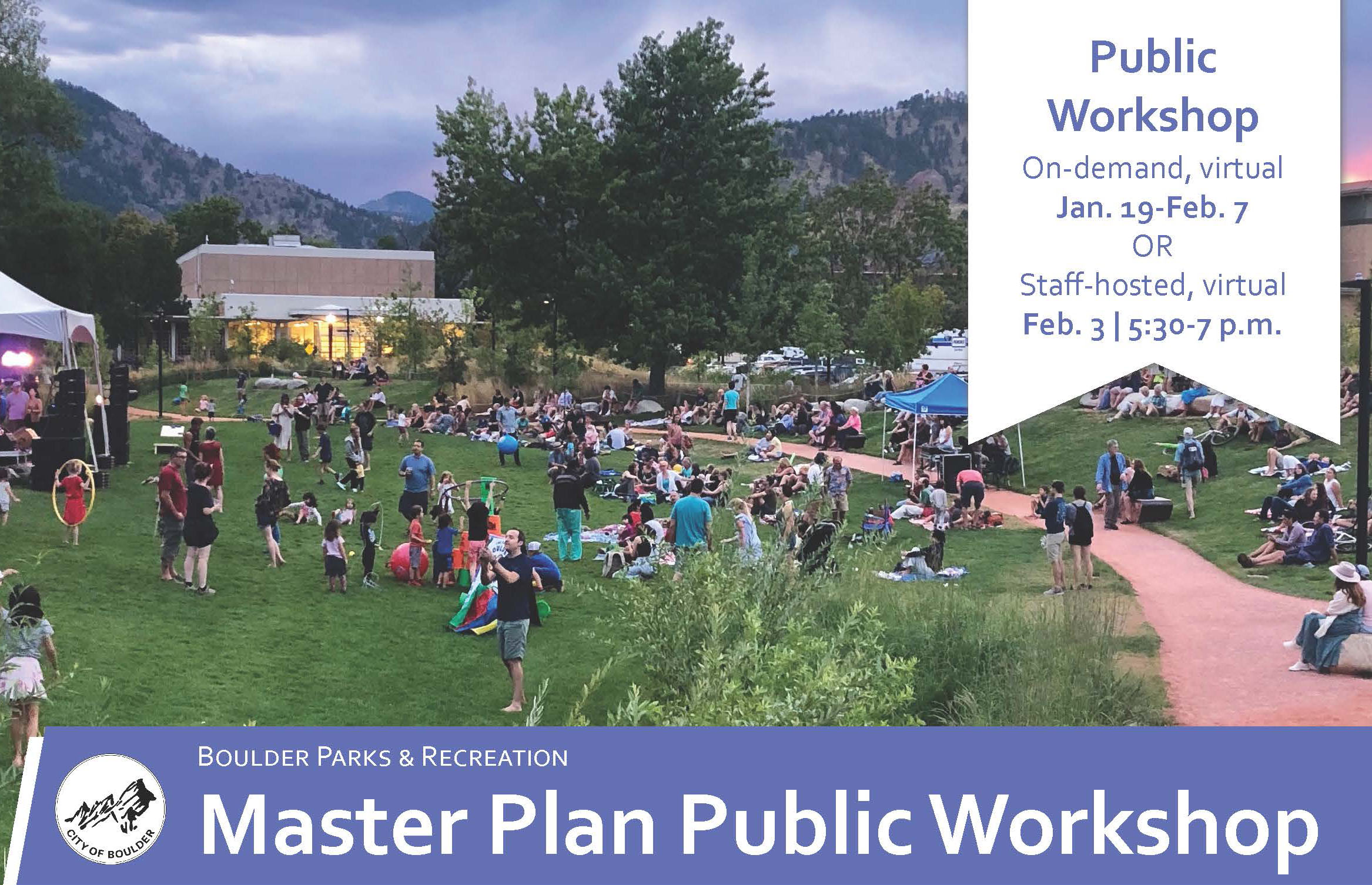 Help shape the future of Parks and Recreation in the city! Tell us how to focus our time and resources over the next 5-7 years as we get ready to implement our Master Plan Update.