Recreation Supervisor – Therapeutic Programs
NCTRC #: 50198
Image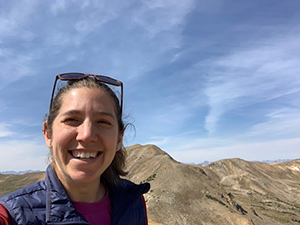 Lori began working in the field of therapeutic recreation in 2001 and spent the next 14 years providing recreation programs and services, recruiting volunteers, supervising interns, assessing risk management, and advocating for individuals with disabilities in recreation.
She holds a bachelor of arts degree from the University of Wisconsin - LaCrosse and has extensive experience working with people with developmental disabilities, autism and mental health diagnosis in both residential and community settings. In 2015, Lori continued her career by accepting the supervisor position with EXPAND's Boulder Parks and Recreation Department.
"I envision a community where everyone knows who EXPAND is and the importance of the work we do! Through education and positive experiences, I hope to help Boulder become an open, welcoming community for people of all abilities."
When not at work, Lori enjoys spending time with her husband and three children, skiing, rock climbing, hiking and going to see live theater.