Explore the city's new circularity guide and attend our information session.
Boulder is working to grow and support a more circular economy, a resilient and regenerative system that rethinks how materials are produced, used and discarded.
The city's vision is to become a community that reuses, repairs and recirculates existing products and materials as much as possible. Circular systems reduce the need to extract natural resources, keep existing products in use and create less waste.
Visit the Circular Boulder Guide.
Image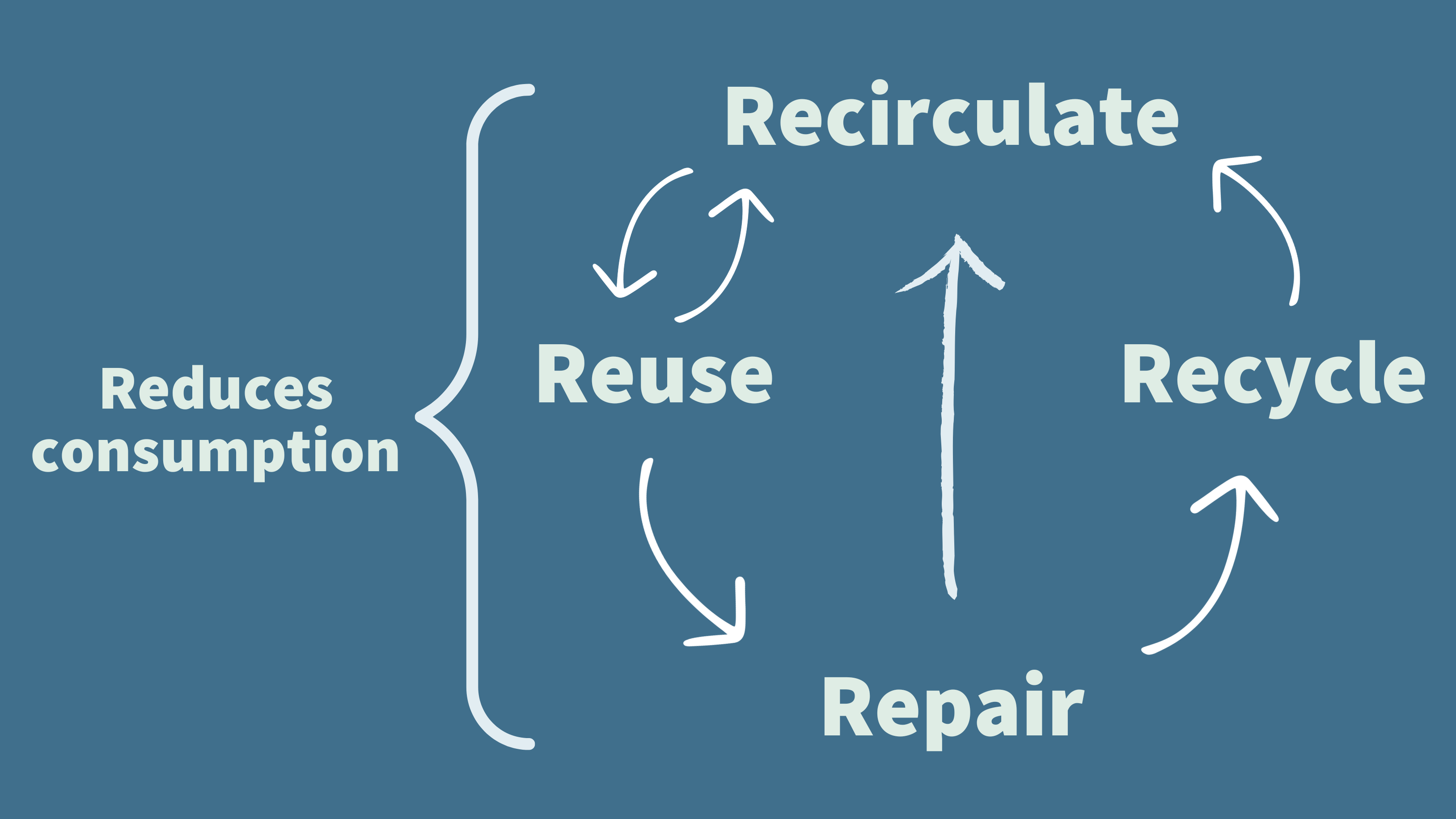 This work starts with community awareness and education.
To this end, the city has put together a digital Circular Boulder guide, an educational tool that explains the concept of a circular economy, lists local circularity projects and partnerships, and provides how-to guides for individual action.
The city is also hosting a virtual information session focused on local circular economy programs, projects and initiatives. The session will take place on July 18 from 5:30 to 7 p.m. and is the second event in a three-part Climate Conversation series.
"We are excited to begin this important conversation with our community," said Interim Circular Materials Manager Jamie Harkins. "Being more mindful about the entire lifecycle of the goods we buy – from the raw materials used to create them to how we ultimately dispose of them – is a critical component of climate action."
Metabolic
Moving Beyond Zero Waste
Circularity builds on the city's efforts to reduce waste through recycling and composting. Moving beyond zero waste, the city is taking a critical look at consumption in addition to waste management.
"We cannot recycle our way out of the climate crisis," said Harkins. "Instead, we must build an economic system that celebrates thoughtful consumption and prioritizes the longevity, reuse and repair of materials. Boulder can't do this alone, but as an urban center that consumes a lot of products and services, we can influence the system in important ways."
By design, circularity saves energy, natural resources and money. It also reduces Boulder's collective greenhouse gas emissions and contribution to the landfill – helping the city reach carbon neutrality by 2035 and 85% waste diversion by 2025.
Circularity is a community effort.
Growing Boulder's circular economy is a community-wide effort taking shape through partnerships between the city, local nonprofits, governments and businesses.
For instance, the city has partnered with nonprofit Resource Central to ensure that deconstructed building materials are given a second life. The city has also teamed with local company Repeater to help local restaurants and diners switch to reusable takeout containers.
Fresh Thymes