New Grant Program Supports Manufactured Home Communities
The city has launched a new grant program that will fund repairs to manufactured homes damaged by hurricane-level winds during the Marshall Fire in December 2021. More than 400 homes suffered damage to roofs, siding, windows and doors – leaving homeowners unprotected from the elements and vulnerable to rising energy costs.
Supporting manufactured home communities is a key component of the city's work to bring programs and services to those who have been historically underserved by local government.
"Manufactured home communities are particularly vulnerable to extreme weather events," said Senior Housing Project Manager Crystal Launder. "Infrastructure in these communities is often outdated, and many manufactured homeowners lack insurance or the funds to make necessary repairs. On top of that, many of these families have lower incomes and cannot afford to make energy-efficiency upgrades. We developed this program to help prioritize these communities as they work toward resilience."
Contractors will work with owners of wind-damaged homes to make repairs and improve insulation. This will make homes more resilient to extreme weather events and more airtight, helping homeowners save money on their energy bills.
Repairing wind-damaged homes is the first phase of a larger manufactured housing program. Once repairs are finished, the city will expand the program to all manufactured homes and offer efficiency upgrades that reduce energy use, lower utility bills and make homes more comfortable. Upgrades could include window replacement, better insulation and new appliances.
The city will also work with the county to expand the program to those living in manufactured homes in unincorporated Boulder County.
Image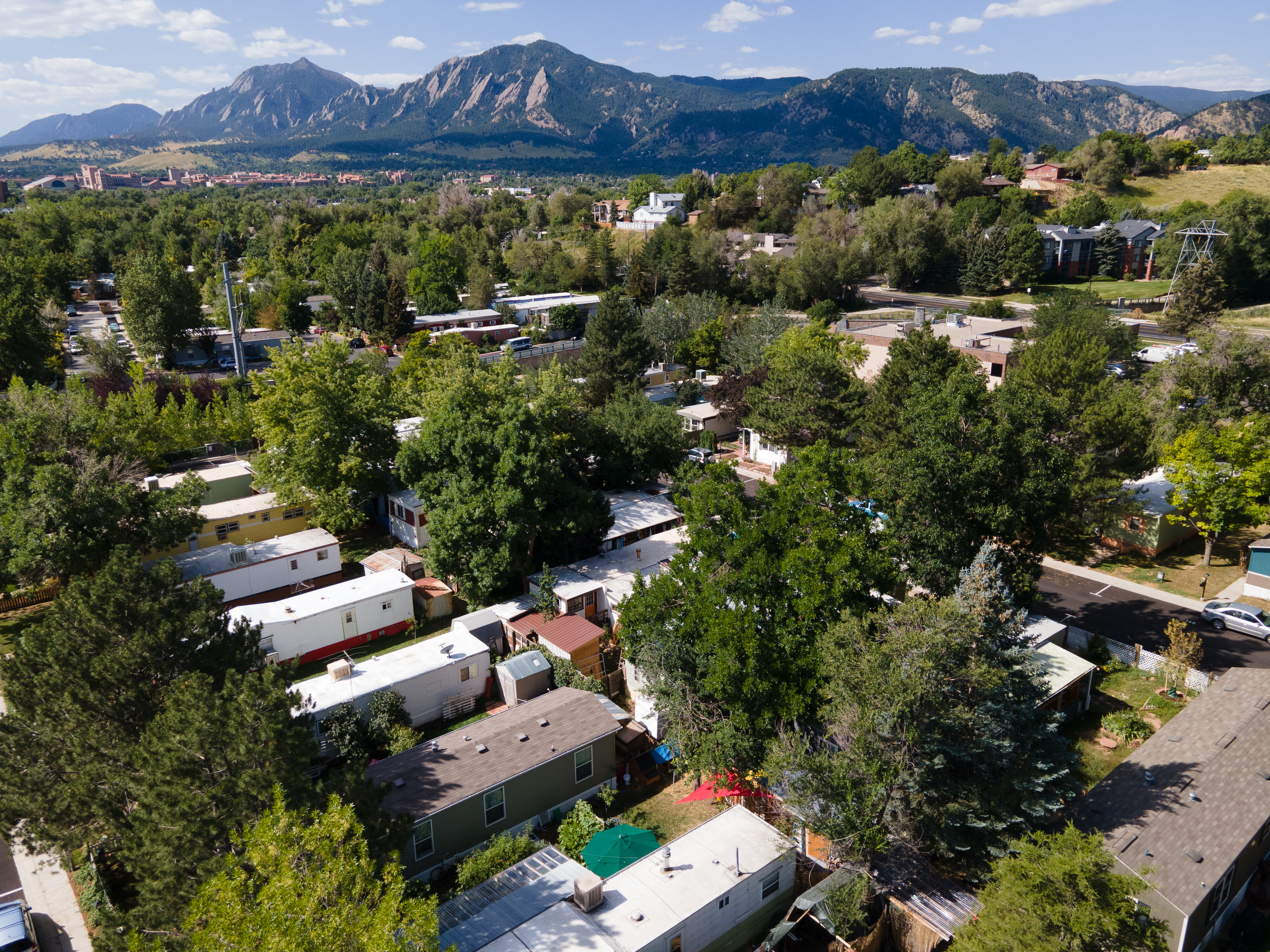 Connecting Climate and Housing
"Climate resilience and housing are deeply connected," said Laurel Mattrey, the city's senior policy advisor for building efficiency. "Severe winds and weather extremes are year-round threats to our community, and we need to prepare for this 'new normal.' This means making sure every community member has access to sturdy, efficient housing that conserves energy, provides adequate heating and cooling, and withstands the natural disasters climate change throws at us."
The program is funded by the new Climate Tax and is part of the city's growing effort to build communitywide resilience to climate disasters while improving people's everyday lives.
Grant-funded repairs will start in February 2023 with the launch of the program. More information about the program can be found on the city's website, along with local resources for manufactured home communities.
Energy Rebates and Assistance for All Boulder Households 
The Climate Tax also supports the continuation of programs like EnergySmart. EnergySmart is a county-run and city-supported service that helps community members navigate energy efficiency, space and water heating solutions, solar adoption and other home improvements. Their team also helps folks access rebates from the city, county and Xcel Energy.
Advisors can help you schedule a home energy assessment, map out electrification and better understand electric vehicle options.