Check out the Guide:
Guide highlights what belongs in each bin, simple tips and local resources to curb contamination.
This month, the City of Boulder was recognized as a zero waste leader in the 2022 State of Recycling and Composting report co-authored by Eco-Cycle and Colorado Public Interest Network. This leadership is cause for celebration, but there is still work to be done to reduce contamination and improve the city's compost and recycling rates. An important part of this work is equipping the community with sorting knowledge.
To this end, the city has published a digital Waste Sorting 101 guide that serves as a one-stop shop for how to discard waste in Boulder County. The guide provides a simple overview of what belongs in each curbside bin – compost, recycling and trash – along with resources to help community members responsibly dispose of hard-to-recycle and hazardous materials. It also points to a variety of educational tools and printable resources, including Eco-Cycle's A-Z Recycling Guide, the city's zero waste sorting game and several local recycling hubs.
Thoughtful sorting keeps waste out of the landfill while cleaning up Boulder's compost and recycling streams, making it easier for local facilities to turn plastic, glass, food scraps and other materials into valuable products that can be resold and recirculated.
"Building sorting knowledge in our community is an important part of our collective journey to achieve zero waste," said Jamie Harkins, the city's sustainability senior manager of circular economies. "Every correctly sorted waste item is a step closer to a more waste-free system and circular future."
Working Toward Circularity
Image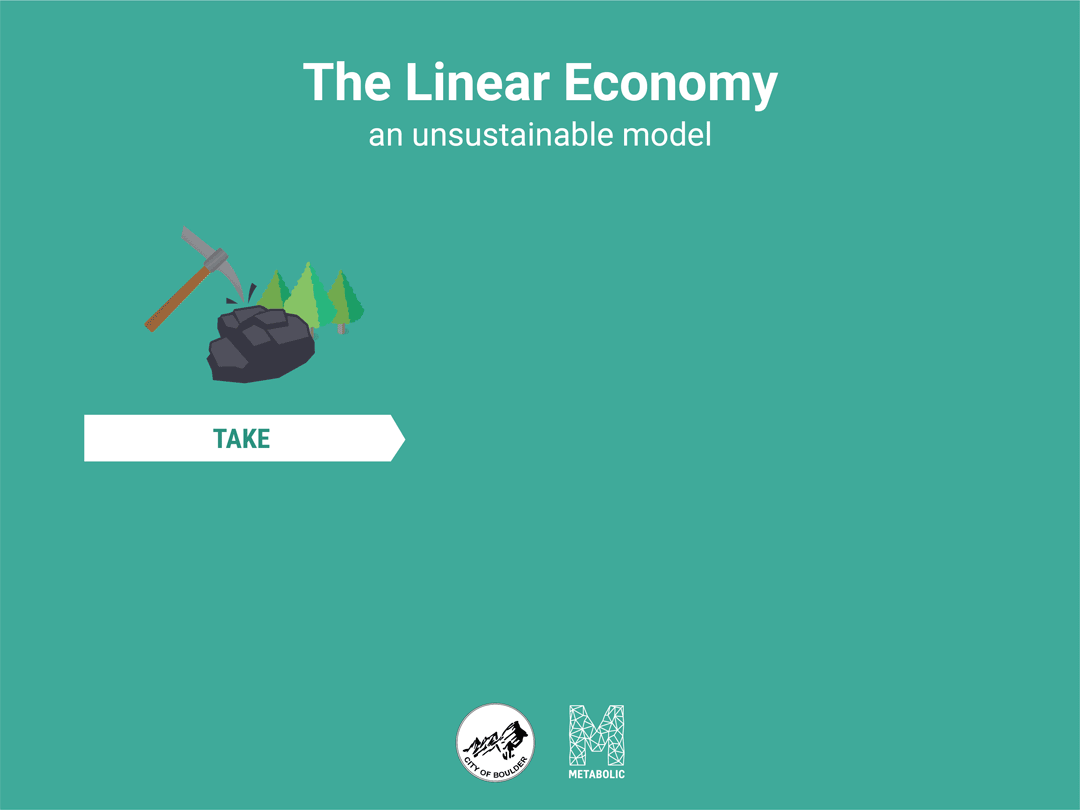 Metabolic
The city recognizes that shifting toward a more circular economy that prioritizes reuse, repair and reduced consumption is critical to climate resilience. Reusing and repairing materials saves energy, natural resources and money. It also reduces Boulder's collective greenhouse gas emissions and contribution to the landfill, helping the city reach carbon neutrality by 2035 and 85% waste diversion by 2025. Learn more about this shift on the city's Circular Boulder guide.