Project Overview
The Boulder Valley Comprehensive Plan guides land use decisions in the planning area of the Boulder Valley, which includes the City of Boulder and portions of Boulder County. This planning area is generally divided into three categories:
Area I is within the City of Boulder and today has adequate urban facilities and services. This area is expected to continue to support urban development.
Area II is in Boulder County but may be considered for annexation to the city. New urban development may only occur coincident with the availability of adequate facilities and services.
Area III is generally in Boulder County. Some of that land is classified as a "Rural Preservation Area" where the city and county intend to preserve existing rural land uses and character. Another portion of that land, located roughly northeast of US 36 between Broadway and Jay Road, is classified as the "Planning Reserve." Here the city and county reserve the option of expanding the city's service area to accommodate new urban development that will meet citywide goals.
The Area III Planning Reserve Urban Services Study is a preliminary step to help the community and decision-makers understand the scope and extent of providing city services to this area and weigh the potential costs and benefits of expanding services here for future generations.
Image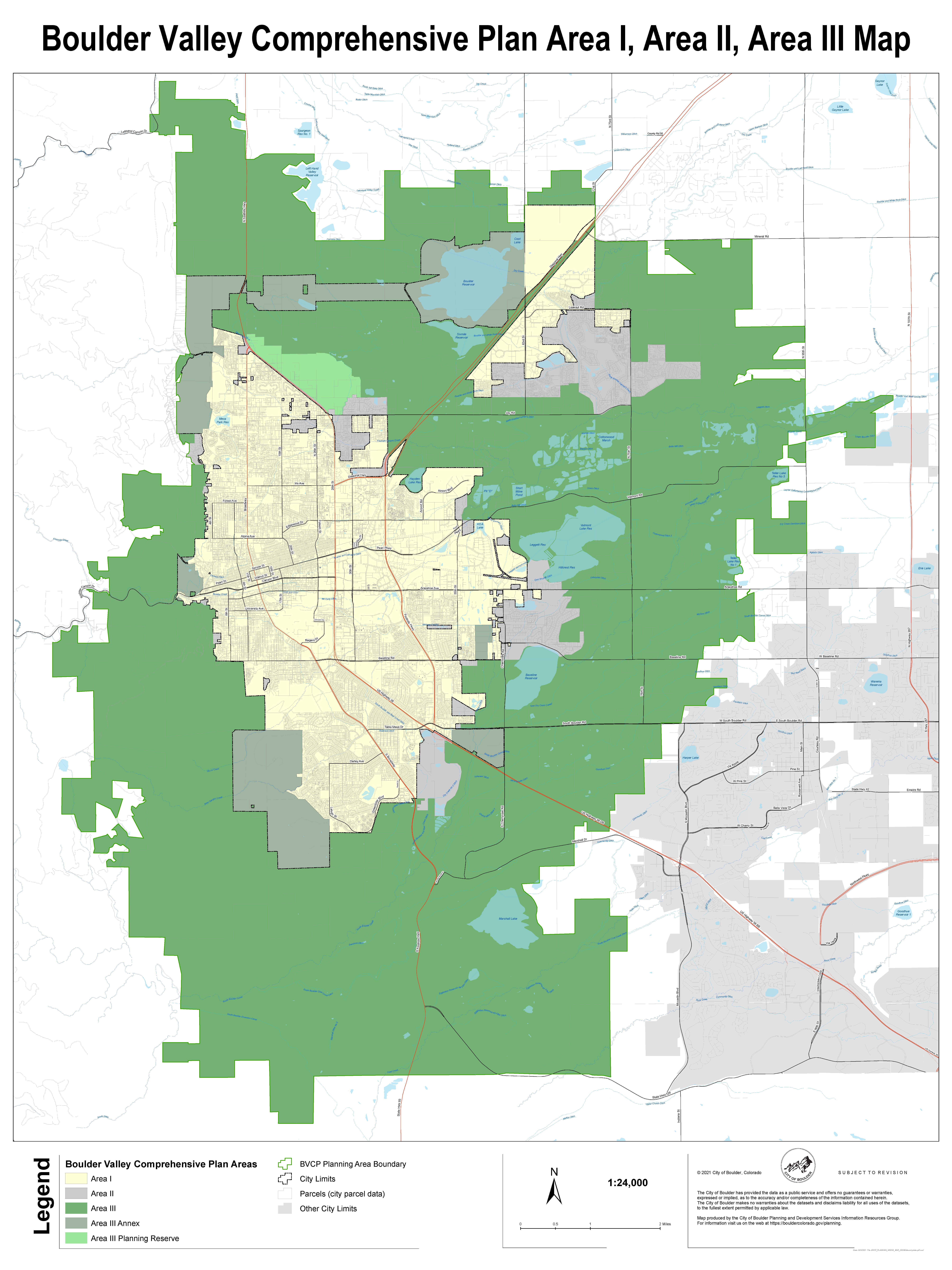 2022 Council Priority
As the city continues to look for opportunities to achieve citywide goals, it is important to better understand the implications of expanding services to the Planning Reserve. This will help future community members, boards and council make decisions about the long-term vision and potential changes to this area.
Next Steps
This project has not yet been initiated. The project team will be developing a project scope, community engagement plan and budget in fall 2023 with a target completion date prior to the next Boulder Valley Comprehensive Plan major update in 2025.