Welcome, LGBTQ+ Community
The City of Boulder is committed to celebrating and ensuring the fair treatment of all community members, including our lesbian, gay, bisexual, transgender and queer (LGBTQ+) residents, workers and visitors.
Diversity is an Asset
In 2005, Boulder was listed in the book 50 Fabulous Gay-friendly Places to Live, and that stands true today, as city leaders consider diversity an asset. We strive to develop policies, programs, and services that embrace and equitably serve our community. On this page, you can find information and helpful resources for and by LGBTQ+ communities.
Image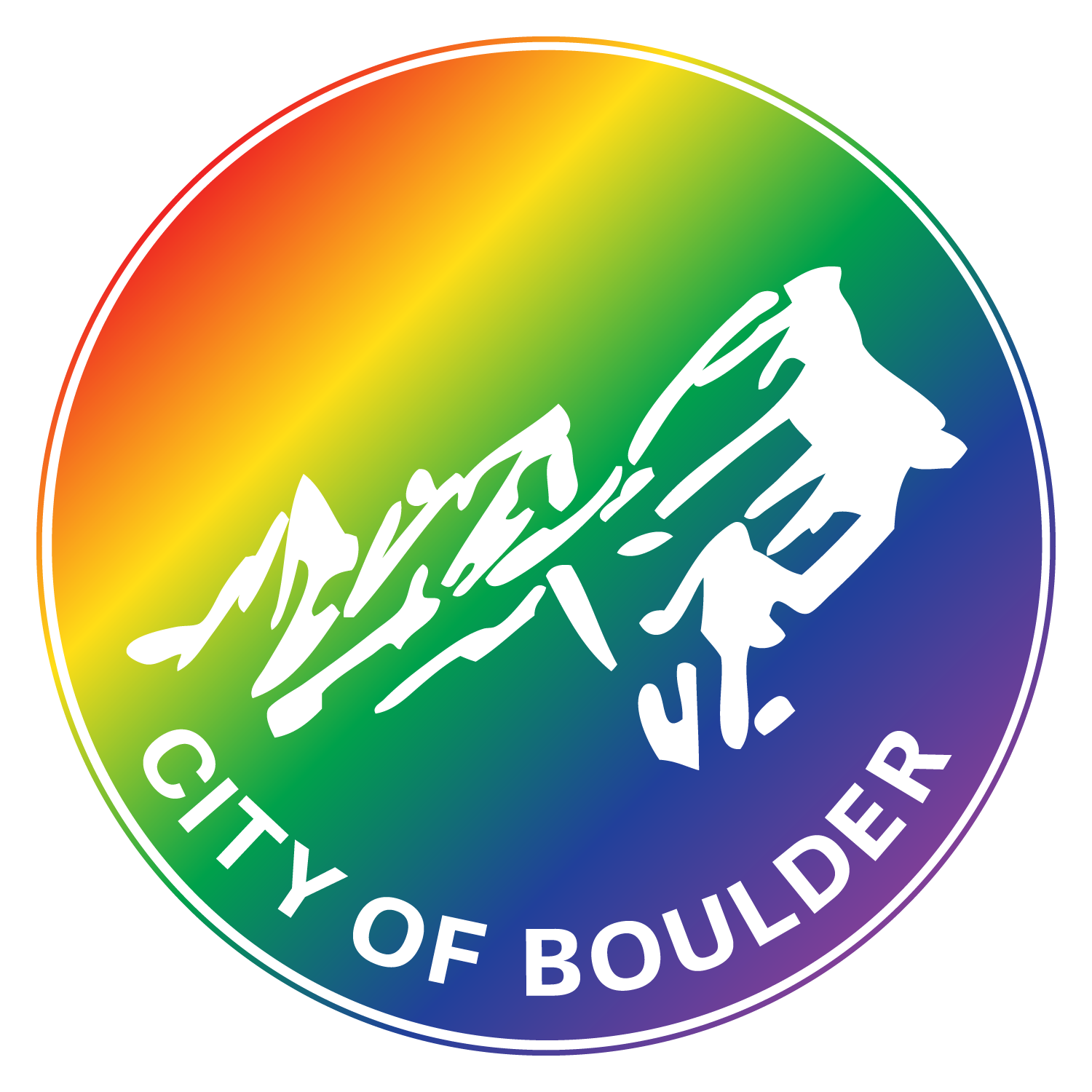 Meet your LGBTQ+ Liaison
In 2018, City Manager Jane Brautigam appointed the city's first executive LGBTQ+ Liaison, Pam Davis. Pam serves as assistant city manager and works with city officials to better support the LGBTQ+ community.
"The best time for local governments to be explicitly inclusive of the LGBTQIA+ community was decades ago. The second-best time is right now." — Pam Davis, assistant city manager and the city's LGBTQ+ community liaison.
If you have questions, comments or concerns, email us at lgbtq@bouldercolorado.gov.
High Score for Human Rights
In 2020, 2021 and 2022, the City of Boulder earned the top score on the Municipal Equality Index (MEI) — an effort led by the Human Rights Campaign. This index examines how inclusive municipal laws, policies and services are of LGBTQ+ people who live and work here. Cities are rated based on non-discrimination laws, the municipality as an employer, municipal services, law enforcement, and the city leadership's public position on equality.
Information and Resources
Working for the City of Boulder
The City of Boulder is committed to supporting LGBTQ+ employees and their families as part of our rich benefit offerings. Highlights include:
Domestic Partner/Common Law Spousal coverage
The City of Boulder offers transition-related health care benefits, including gender confirmation surgery, hormone therapy, and mental health counseling, among other transition-related procedures, as it relates to treating gender dysphoria according to the World Professional Association for Transgender Health Standards of Care (2011)
Paid Parental Leave which includes foster placement and adoption benefits
Other State and Local Resources
Boulder County has various resources for LGBTQ+ related needs
Check this list of general LGBTQ+ resources throughout Colorado
The state also has a page dedicated to health care rights to members of the LGBTQIA+ community
The Human Relations Commission in Boulder aims to foster mutual respect and understanding and to create an atmosphere conducive to the promotion of amicable relations among all members of the Boulder community.
On March 3, 2020, City Council voted unanimously to approve the lease proposal by the Women's Wilderness Institute (WWI) for the Harbeck-Bergheim House. The WWI is a Boulder-based nonprofit organization which supports girls, women and the LGBTQ+ people in accessing their power and improving their health through connections to the outdoors and community.
In the Community
Out Boulder County
The City of Boulder partners with Out Boulder County on various efforts to support LGBTQ+ community members and ensure Boulder is a safe, welcoming place for all.
Boulder Public Library
In 2020 Boulder Public Library unveiled newly renovated, all-gender restrooms to ensure increased privacy and comfort for all users. The restrooms feature murals by artists Monica Cervone McElwain and Chris Huang.
BPL offers Book Queeries, a queer-themed book club for teens. Readers across the gender and sexuality spectrum are welcome to attend and engage in fun, respectful dialogue as we explore the queer experience in teen literature.
BPL has hosted sessions of Drag Queen Story Hour in the past for a fabulous, all-ages storytelling event.
Boulder Police Department
The Boulder Police Department has partnered with Out Boulder and the city's LGBTQIA+ Liaison Program to take a stand against bias-motivated crimes and incidents of hate in our community. The police department works with LGBTQ+ liaisons and Out Boulder Staff to stay updated with community members who have concerns that are LGBTQ+ specific. They are also available as a resource for department and community members. Contact Deputy Chief Stephen Redfearn, the city's LGBTQ+ police liaison for more information at RedfearnS@bouldercolorado.gov or 303-441-4312