Image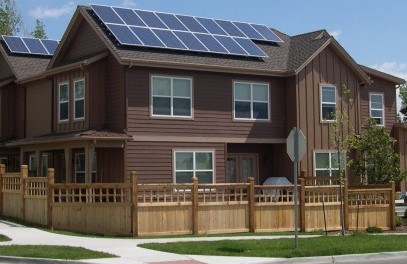 Solution Grant Program
Assists with down payment and closing costs for buyers with lower assets.
Solution Grant: Down Payment Assistance Grant
The Solution Grant assists with down payment and closing costs for buyers with lower assets. The grant bridges the gap between money the buyer has available for down payment and closing costs and the minimum required to close. These grants are for buyers purchasing select Permanently Affordable homes, or Thistle Communities Land Trust homes in Boulder city limits. Each listing on our website will indicate if the home is eligible for a Solution Grant.
Income Max
| number of people | INCOME MAX |
| --- | --- |
| 1 PERSON | $75,980 |
| 2 PEOPLE | $86,845 |
| 3 PEOPLE | $97,715 |
| 4 PEOPLE | $108,500 |
| 5 PEOPLE | $117,240 |
| 6 PEOPLE | $125,900 |
| 7 PEOPLE | $134,560 |
| 8 PEOPLE | $143,220 |
Income is based on gross income for standard employees and net income for self-employed people.
Asset Max
The asset limit depends on each situation and varies based on the household's saved assets and the home they are purchasing. Generally, applicants who receive a grant have less than $15,000 in assets. There needs to be a demonstrated gap between assets needed to close the transaction and assets available.
Exempt Retirement
Retirement assets can be deducted based on this chart. Assets must be in a designated retirement account to be exempted.
| AGE | EXEMPT AMOUNT |
| --- | --- |
| Under 40 | $30,000 |
| 40-55 | $55,000 |
| Over 55 | $110,000 |
Other Program Requirements
Completion of city orientation and homebuyer education class
One member of the household must work 30 hours/week unless retired or disabled
Have a minimum of $2,000 toward down payment/closing costs (these costs will likely exceed $2,000)
Qualify for a first mortgage loan
Total debt to income ratio should not exceed 42 percent (learn more about debt to income ratios)
May not own another home at time of purchase
Home must be owner-occupied, rental restrictions apply
Number of bedrooms may only exceed number in household by one
Minimum work history of one year within the most recent 12 months
Agree to all covenant restrictions
Funds are limited and available on a first-come, first-served basis.
Resources
Explore Homeownership Programs
Contact

Homeownership Program