Image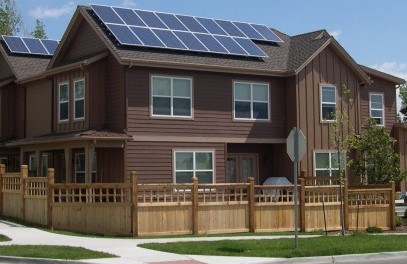 Homeownership Programs
The City of Boulder is committed to making homes in our community available to a variety of people. We offer opportunities for homeownership to those with low, moderate, and middle incomes.
Free classes are available online and in-person to help people better understand the programs and home buying process. If you move forward with an application some of these classes are required.
Permanently Affordable Homes Program
Homes are sold at below market-rate prices to income eligible buyers who intend to owner occupy the home. Homes are permanently affordable and governed by an Affordability Covenant that limits the resale price and places other restrictions on the home. Homes for sale in this program are listed on our website.
Solution Grant: Down Payment Assistance Grant Program
The Solution Grant assists with down payment and closing costs for buyers with lower assets. The grant bridges the gap between money the buyer has available for down payment and closing costs and the minimum required to close. These grants are for buyers purchasing select Permanently Affordable homes, or Thistle Communities Land Trust homes in Boulder city limits. Each listing on our website will indicate if the home is eligible for a Solution Grant.
H2O: House to Homeownership: Down Payment Assistance Loan Program
The shared appreciation loan program provides a second loan for up to $50,000 on market rate homes purchased in the city of Boulder. In support of the primary loan, this additional loan is intended to help buyers with limited assets close on the purchase of a home in Boulder. No payments are made on the loan for 15 years unless the home is sold or the title is transferred. When the loan comes due the full amount is due back along with a share of the appreciation. This loan can be used on market rate homes. It is not designed to be used with the city's permanently affordable program.
Home Repairs Program
The City of Boulder has contracted with the City of Longmont to administer our Housing Rehabilitation Program.
Housing Legacy Program
The Housing Legacy Program facilitates the donation or bequest of Boulder's homeowners wishing to leave a legacy of affordable homeownership for the next generation.
Partner Programs
Buyers in our programs also may take advantage of these partner programs when buying a home.
MetroDPA
The MetroDPA Program is administered by the City and County of Denver, and the City of Boulder is a participating jurisdiction. MetroDPA makes available to income eligible buyers a forgivable loan for up to 6% of the primary loans value.
Match for Down Payment Savings (6 month lead time needed)
The Boulder County Personal Investment Enterprise program will give qualified applicants a $4 match for every dollar they save for down payment up to $1000 ($4000 match). Funds need to be saved in a special account and require a six month saving period. For more information www.bouldercountypie.org
Resources
Contact

Homeownership Program