Amenities
RTD Access
Restroom
Bike Park
Dog Park
Skate Park
Disc Golf
Shelter
Picnic Area
Multi-use Field
Multi-use Path
Nature Play Opportunity
Natural Lands
Water Access
About Valmont City Park
Valmont City Park includes a 42 acre bike park, asphalt pump track, skate park, off-leash dog park, and an 18- hole disc golf course.
Nature Play Opportunities
Children and adults can observe native wildlife alongside the paths and small pond.
Construction Updates
Valmont City Park parking lot completed Dec 9 2021
The parking lot at Valmont City Park is open! Substantial construction has been completed, however there may be occasional spot closures over the next couple of months.
We'll do more landscaping in the spring when the weather warms up again.
Construction at Valmont City Park is part of the Skate Park Improvements and Pump Track Project.
Contact Us
Parks & Recreation Master Plan Update
Image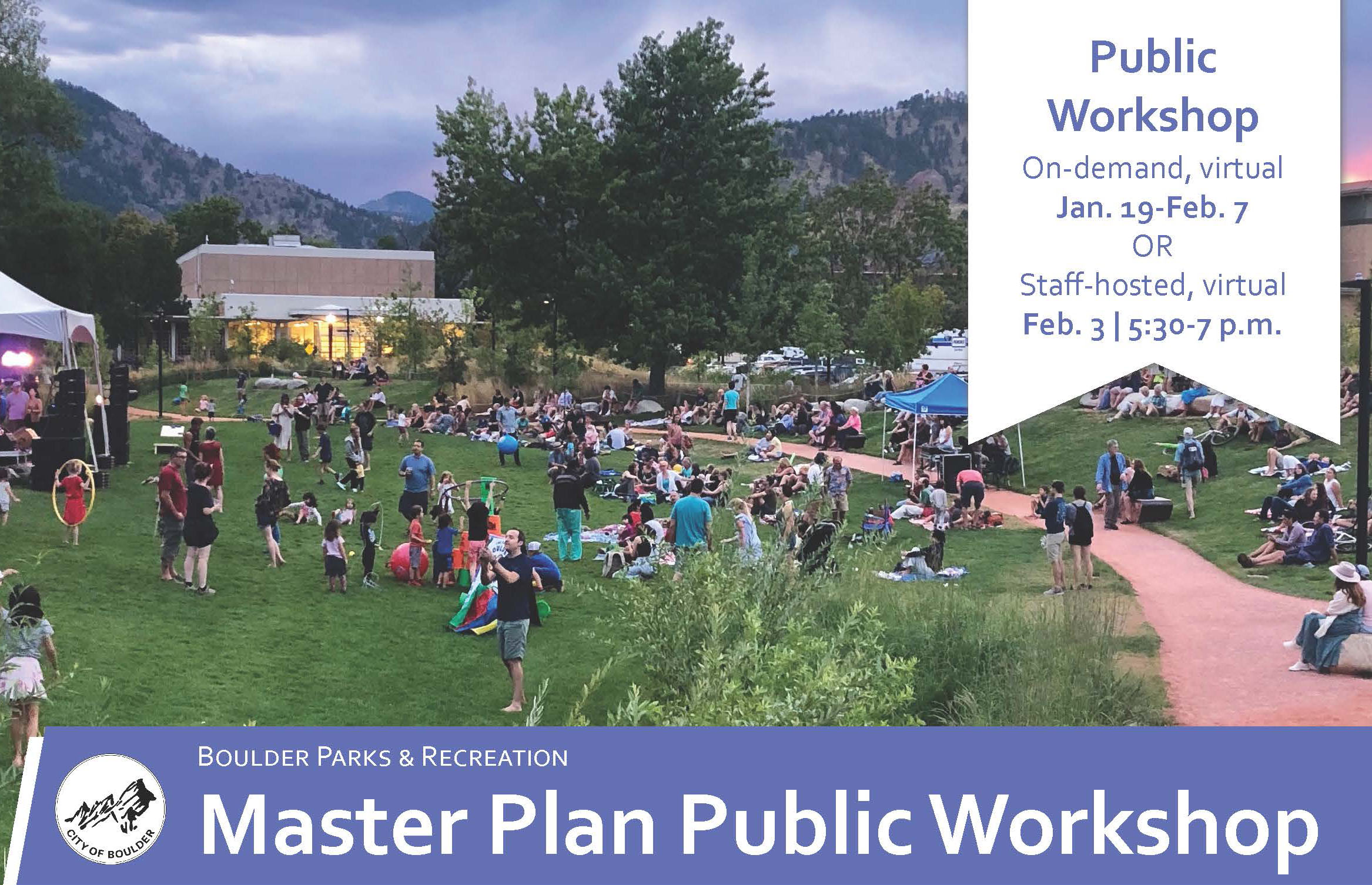 Help shape the future of Parks and Recreation in the city! Tell us how to focus our time and resources over the next 5-7 years as we get ready to implement our Master Plan Update.