Expanding Access to Recycling
On a sunny morning in May, Boulder Housing Partners (BHP) residents from the Broadway East and West communities gathered broken and unwanted belongings from their homes. Televisions, printers and plastic children's toys joined a growing pile of hard-to-recycle materials in the community parking lot.
As neighbors chatted over coffee and treats, Eco-Cycle staff and local movers loaded these items into trucks to be hauled away. Where were they headed? The Center for Hard-to-Recycle Materials (CHaRM) to be given a second life.
Image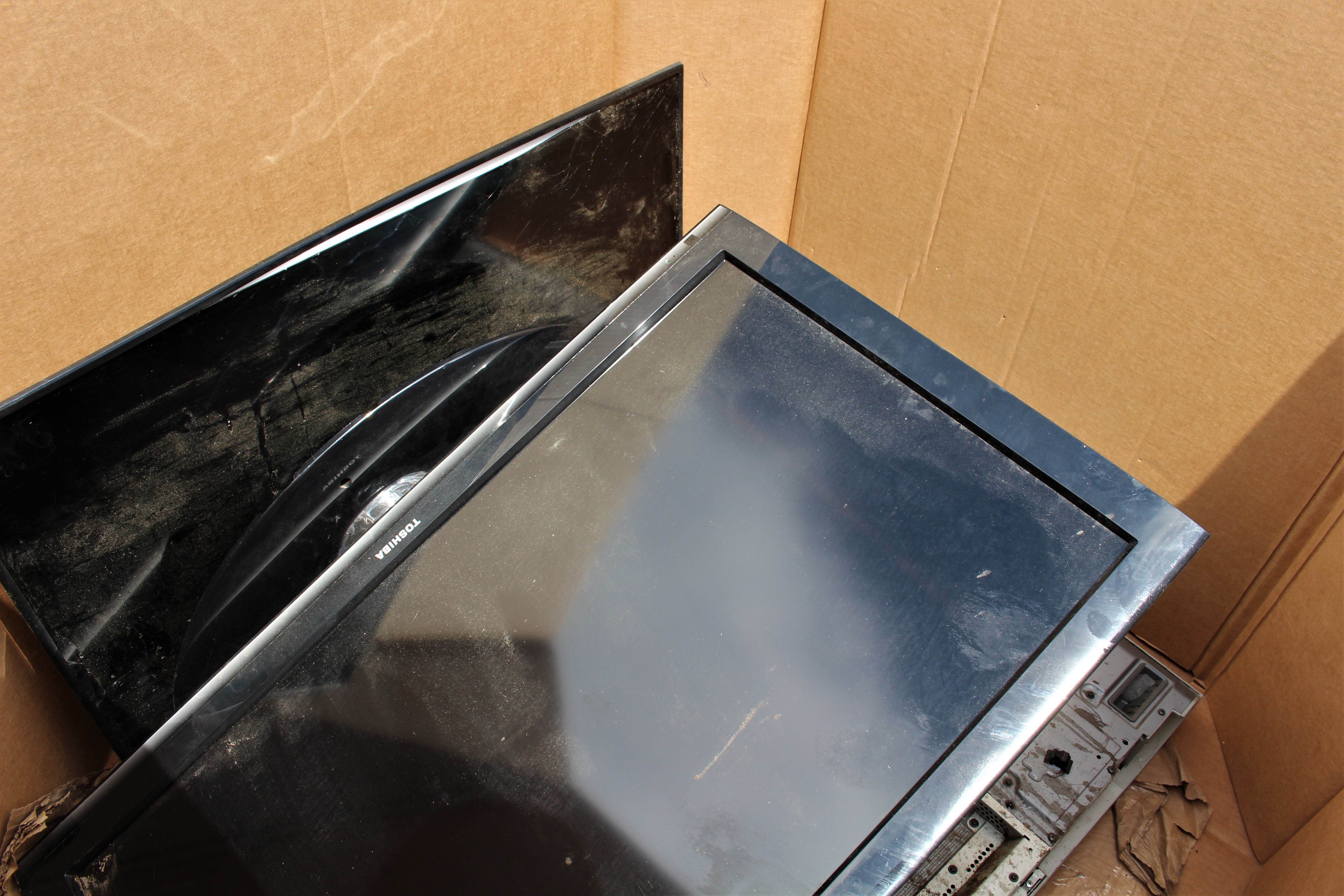 This gathering was one of several community cleanup days planned this year for manufactured home and BHP communities, a growing effort to bring recycling services and knowledge to historically underserved neighborhoods.
Cleanups are organized by the city's Climate Initiatives Department and local partners, including Eco-Cycle, Boulder Housing Partners and Foundations for Leaders Organizing for Water and Sustainability (FLOWS).
Community cleanups seek to:
Equip our community with waste sorting knowledge.
Make community spaces healthy, vibrant places.
Form deeper connections between city staff and the people they serve.
Move the city closer to meeting its climate goals.
All while removing barriers that prevent folks from using CHaRM.
Giving Hard-to-Recycle Materials a New Life
Unfortunately, not everyone in our community can easily access local recycling services. Some do not have time to drop off items during CHaRM's operating hours. Others may not be able to afford the facility's entrance and recycling fees. And people who do not own a car, as well as those with mobility limitations, might struggle to transport large, heavy items.
CHaRM helps Boulder recycle what is otherwise considered un-recyclable. The facility collects a variety of items that are not accepted in Boulder's curbside recycling bins, including broken electronics and appliances, plastic bags, bike tires, textiles and scrap metal. Once collected and sorted, the facility sells materials to companies who transform them into new products. See a full list of accepted items on Eco-Cycle's website.
Image

Wondering what happens to the materials Eco-Cycle collects? Check out Eco-Cycle's website to find out.
Equity is a crucial piece of the zero waste equation.
For the City of Boulder, meeting our zero waste goals and realizing our circular economy vision requires that recycling, compost and circularity services are made easily accessible to all community members. Cleanup events are opportunities to do just that while building a stronger, connected community.
"These events have been eye-opening experiences," said City of Boulder Sustainability Program Manager Ellen Orleans. "Not only are we recycling materials, but also improving community health by removing potentially harmful discarded materials. At the same time, we bring folks together to declutter their closets and patios, and further uplift their neighborhoods."
"For me, recycling is very important because it helps families get rid of things we don't use," said community member Liliana Gayoso. "It's very important to educate youth, educate children on how to separate recycling."
Recycling events are also an opportunity to celebrate individual climate action. "Events like these plant seeds for the future and encourage people to start taking action," said FLOWS Coordinator Rinchen Indya Love. "Actions can be small, like recycling, but when everyone in the community is doing the same thing, the impact can be large."
Centering Equity in Boulder's Climate Work
Our work to support communities and make climate action accessible goes beyond community cleanups. The city is committed to centering equity as we prepare our whole community for challenges brought on by the climate crisis. Community cleanups are making progress, but we have a long way to go on our journey toward an equitable future. Learn about this journey and the city's equity work.
Beyond Boulder: Statewide Access to Recycling is Set to Expand
On June 3, Governor Polis signed the Producer Responsibility Program for Statewide Recycling Act, House Bill 22-1355, into law. In doing so, Colorado became the first state to require companies that sell single-use packaging to pay for a statewide recycling system. These requirements not only apply to Colorado companies, but to companies around the globe selling items in Colorado.
This policy is a major step forward in providing recycling services to all Coloradans and shifting some of the burden of dealing with consumer waste onto producers.