BOULDER, Colo. – Due to a large number of overdoses in the Central Park and Pearl Street Mall areas recently, the Boulder Police Department conducted targeted enforcement efforts with the Boulder County Drug Task Force today that resulted in several drug arrests and the seizure of large amounts of drugs.
Officers also arrested on new charges the same man they arrested two weeks ago for stabbing someone outside the city's municipal building in the middle of the day. The man was initially contacted outside the city's municipal building at 10am today on suspicion of smoking illegal drugs and being in possession of a stolen bike. When the police chief and deputy chief tried to contact him, he ran away down the creek path.
However, he returned to Central Park this afternoon where he was spotted by officers. He again tried to elude them but was caught. This afternoon he was riding a different bike, pictured here, and told officers he had just stolen it. He was also found with this bag of fentanyl, also pictured here.
That man—Yared Scalise (9/17/2001)—was charged today with Possession with Intent to Distribute, Special Offender, Theft, and two counts of Obstruction of Justice. In addition to the stolen bike he was riding, he was also found with a large amount of cash and more than 23 grams of fentanyl.
He was previously charged Aug. 18 with first degree assault in connection to the stabbing that occurred in the 1700 block of Broadway at 12:20 p.m. He was released Aug. 22 by a judge on a personal recognizance bond, which allows him to leave jail without posting a cash bond.
Other arrests made today include:
Michael Caltagirone (12/17/1991) for Possession with Intent to Distribute Fentanyl, Methamphetamine, Paraphernalia, three counts of Possession of a Controlled Substance Possession

Pelonne Page (12/10/1982) for Distribution Methamphetamine/Paraphernalia

Megan Clingerman (9/19/1999) for Controlled Substance Possession, two counts of Obstruction of Justice, False Reporting and two counts of Theft

David Metz (12/10/1954) for three failure to appear charges related to public order crimes

Leslie Whelchel (7/09/1991) and Adrienne Smith (1/09/1994) were issued summons for Use of a Controlled Substance. Whelchel was also issued a summons for driving suspended.

Gerald Esparza (9/12/1978) for Controlled Substance Distribution and Conspiracy. Officers also seized 37 fentanyl pills, nearly 19 grams of methamphetamine and cash found on his person.
As in every criminal case, these charges are an accusation, and defendants are presumed innocent unless or until proven guilty.
Image
Image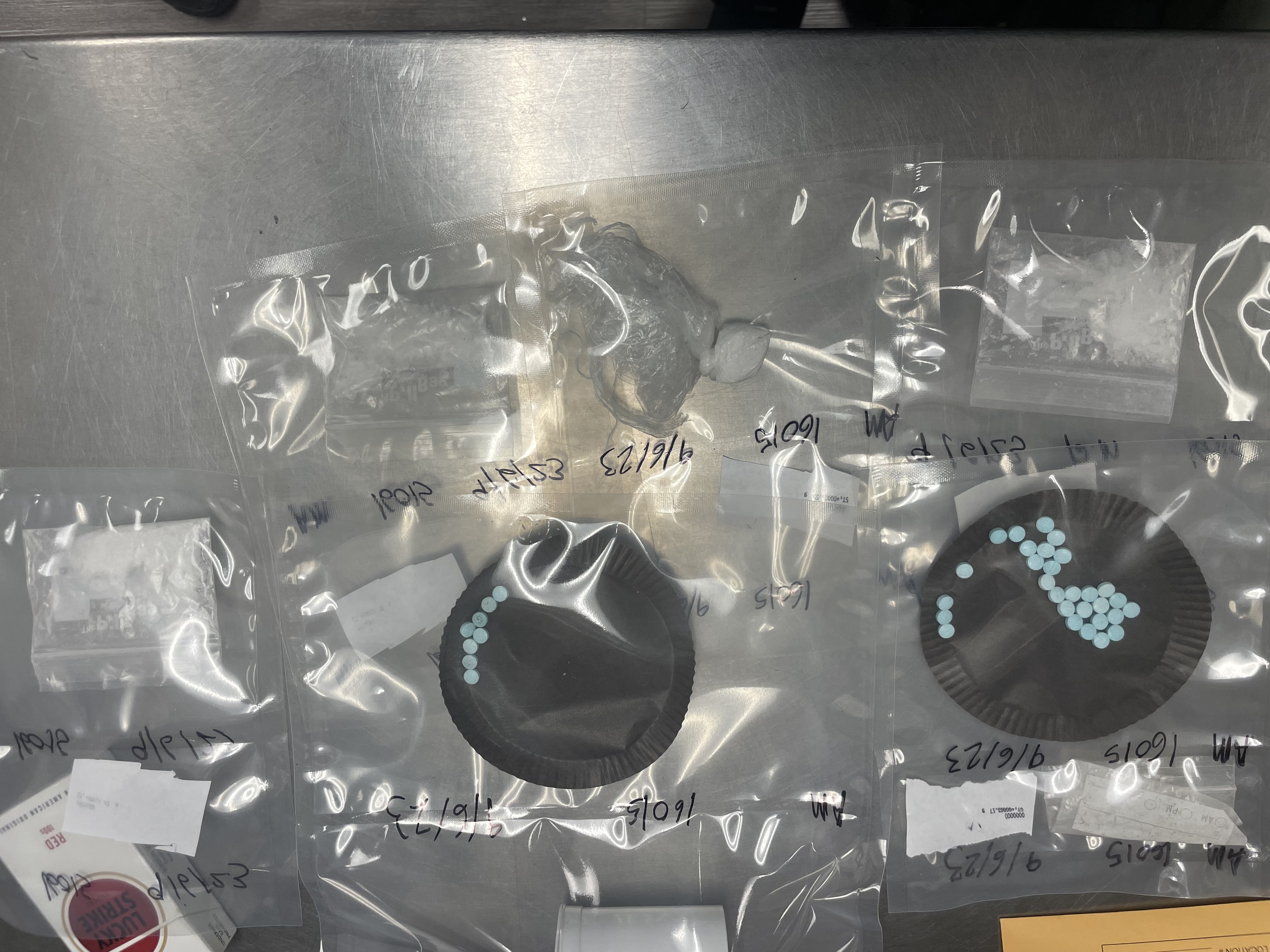 Image