Elevate Boulder
Elevate Boulder is the City of Boulder's guaranteed income pilot project that will provide 200 low-income Boulder households with $500 per month in direct cash assistance, no strings attached. Through this project, the city and our partners hope to help community members become more financially self-sufficient, foster equity, and build trust with community members in need.
Project Overview
An estimated one in four Boulder households does not have enough income to meet basic needs. This is true even for people who work and receive food, healthcare and housing benefits. COVID-19 and rising costs of living. disproportionately affects low-income community members.
To help address this problem, n Boulder City Council approved $3 Million to design and implement a guaranteed income pilot as part of the city's American Rescue Plan Act (ARPA) funding.
Impact Charitable is the pilot project's management consultant. Boulder is a member of Mayors for a Guaranteed Income, which provides access to resources, best practices and research results from existing guaranteed income pilot projects. City staff also participate in the Colorado Direct Cash Community of Practice and other networks to increase knowledge and capacity necessary for success.
What is guaranteed income?
The Mayors for a Guaranteed Income network defines guaranteed income as "a monthly, cash payment given directly to individuals. It is unconditional, with no strings attached and no work requirements. A guaranteed income is meant to supplement, rather than replace, the existing social safety net and can be a tool for racial and gender equity."
Who will be eligible to apply?
Through Elevate Boulder, 200 participants will be selected to receive $500 per month in unrestricted assistance, for two years. The city anticipates opening the project application process in August 2023. To be eligible, applicants must:
Reside in the City of Boulder;

Be at least 18 years old;
Have an annual income between 30 – 60% Area Median Income; and

Have experienced hardship due to COVID-19.
We anticipate receiving a significant number of applications. A randomized lottery process, operated by Impact Charitable, will be used to identify participants.
The city and local organizations will use media, social media, email and text communication and other outreach methods to alert community members when the application process is open.
What might we accomplish through Elevate Boulder?
Based on results from other similar pilot projects and assistance programs, the city anticipates immediate or short-term desired outcomes for project participants including:
Increased ability to meet basic needs (housing, childcare, food, transportation, healthcare)

Decreased debt (paying down/eliminating) or reduction in taking on additional debt
Decreased stress, worry, anxiety, etc. over immediate expenses

Dignified experience with pilot project process
Longer-term, participants may also experience:
Improved financial stability (i.e., increased ability to withstand financial hardship and crisis)

Increased savings
Reduced food insecurity

Improved mental well-being

Improved feelings of self-determination
What evidence is there that this approach can work?
More than 20 U.S. cities have already implemented direct cash assistance pilots and have experienced a wide range of benefits to community members receiving funds. In 2019, the Stockton Economic Empowerment Demonstration (SEED) became the first mayor-led guaranteed income project. 125 low-income residents received $500/month for two years, with no strings attached. Outcomes experienced by SEED project participants included increased full-time employment, increased financial stability, less depression and anxiety, and improved health and wellness.
The Center for Guaranteed Income Research is working with at least 10 pilot cities to assess benefits such as enhanced maternal and child development, improved racial and gender equity, reduced income gaps, enriched family relationships and more effective youth goal setting.
This approach also has benefits for the entire community, including better understanding the challenges faced by people experiencing low-income, fostering a sense of acceptance and belonging, and building trust among government, nonprofits and groups working to solve economic inequities.
Project Timeline
Establish a Community Task Force to provide input to city staff and the project consultant on key project design elements (Dec 2022 – Jan 2023)

Present pilot project design details to city council (Mar 2023)

Identify potential investment partners, research partners, legal partners and other professional experts (Feb – April 2023)

Finalize application and, technology platform, evaluation metrics and methods (Spring – Summer 2023)

Secure partnerships with local organizations to assist with outreach and application process

Identify investment partners to ensure successful implementation and increase the project impact (Spring – Fall 2023)

Accept applications; select participants (Summer - Fall 2023)

Begin payment distribution and evaluation process (Fall 2023)
Guaranteed Income Pilot Project Community Task Force
Image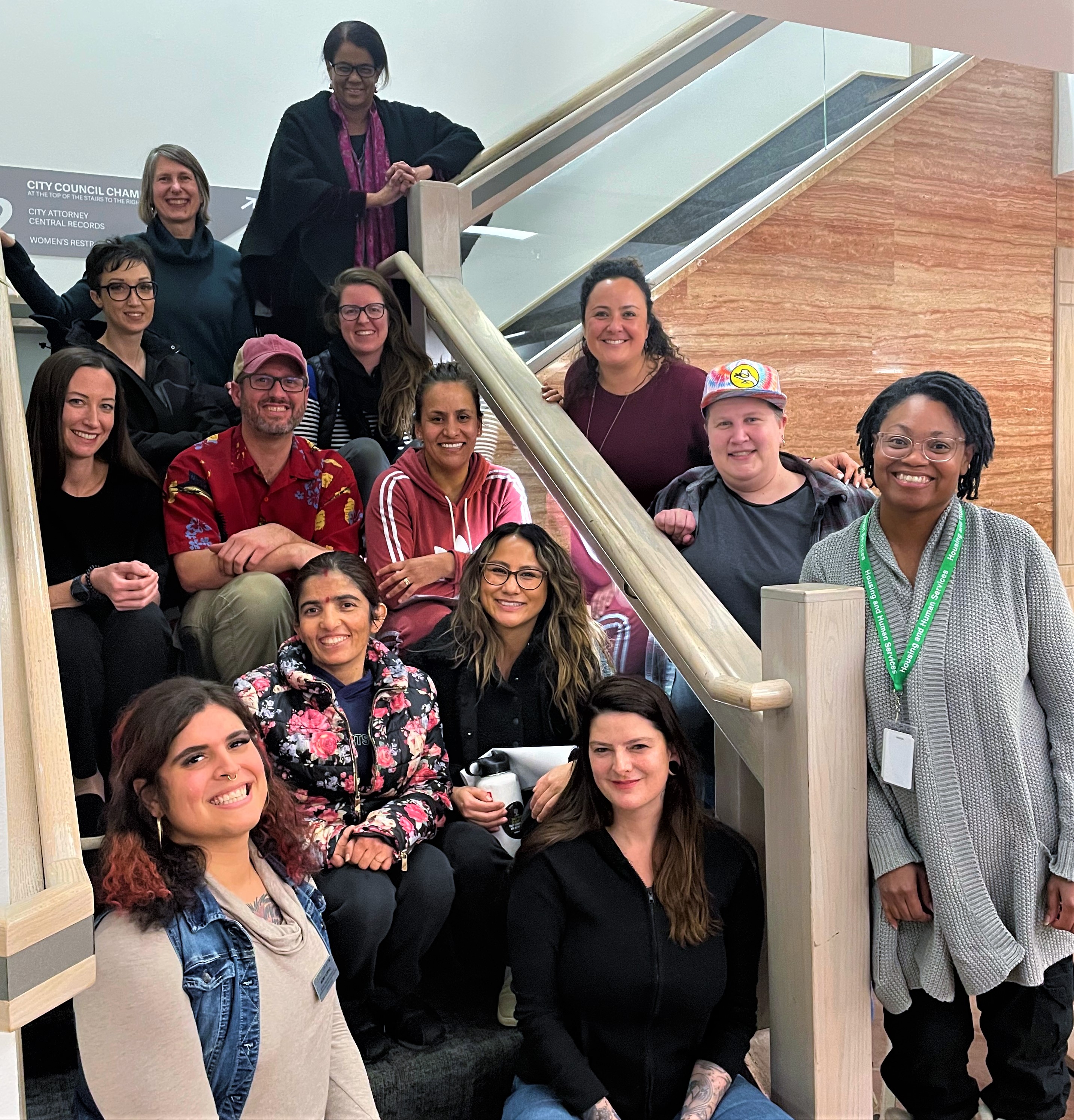 Nine community members served on a Community Task Force to provide input and guidance on key pilot project design elements. All members have experience living with low-income in Boulder and/or work with low-income community members and identify with a population that is underrepresented or underserved or experiencing systemic disparities. Task Force members are:
Silas Atkins

Shelby Bates

Nicole Borrelli

Magali Botello

Kellie Cuevas
Sheila Davis

Indira Kumari

Ruby Lopez

Rinchen Indya Love
Task Force members met through April 2023 to advise on issues such as project outcomes; eligibility criteria; the amount, frequency and duration of cash assistance. Some members have also offered assistance for tasks such as outreach, testing the draft application, and providing input on evaluation processes.
Learn More About Guaranteed Income
Learn More ARPA Funding in the City of Boulder