Amenities
RTD Access
Playground
Shelter
Restroom
Basketball Court
Inline Hockey Rink
Multi-use Field
Soccer Field
Dog Park
Multi-use Path
Nature Play Opportunity
Natural Lands
About the Park
Foothills Community Park is an 65.2 acre park located in North Boulder featuring a wide range of facilities and recreational amenities unique playgrounds and a variety of fields for programmed sports. Sledding on the grassy areas is approved and easily access OSMP trails from Foothills Community Park. The park includes a popular dog park and home to Community Gardens/Growing Gardens.
Picnic Shelter Rentals
This new design in park shelters offers 3 shelters. A, B, C Shelters A and B are in the same area. Shelter A is south of Shelter B. Shelter C is adjacent to the playground. The smaller shelter near the top of the rock slide is not available for reservation. It is considered community use for the playground area.
Groups with 51 to 100 people are required reserve shelters A and B. Groups between 101 and 250 people are required to reserve all three shelters.
Sports Field Rentals
Nature Play Opportunities
Foothills Community Park provides a variety of opportunities for children to interact with nature and features that simulate nature including:
Art structures throughout the playground
Polar sundial
Rock wall
Artistic designs in the sidewalk
Parks & Recreation Master Plan Update
Image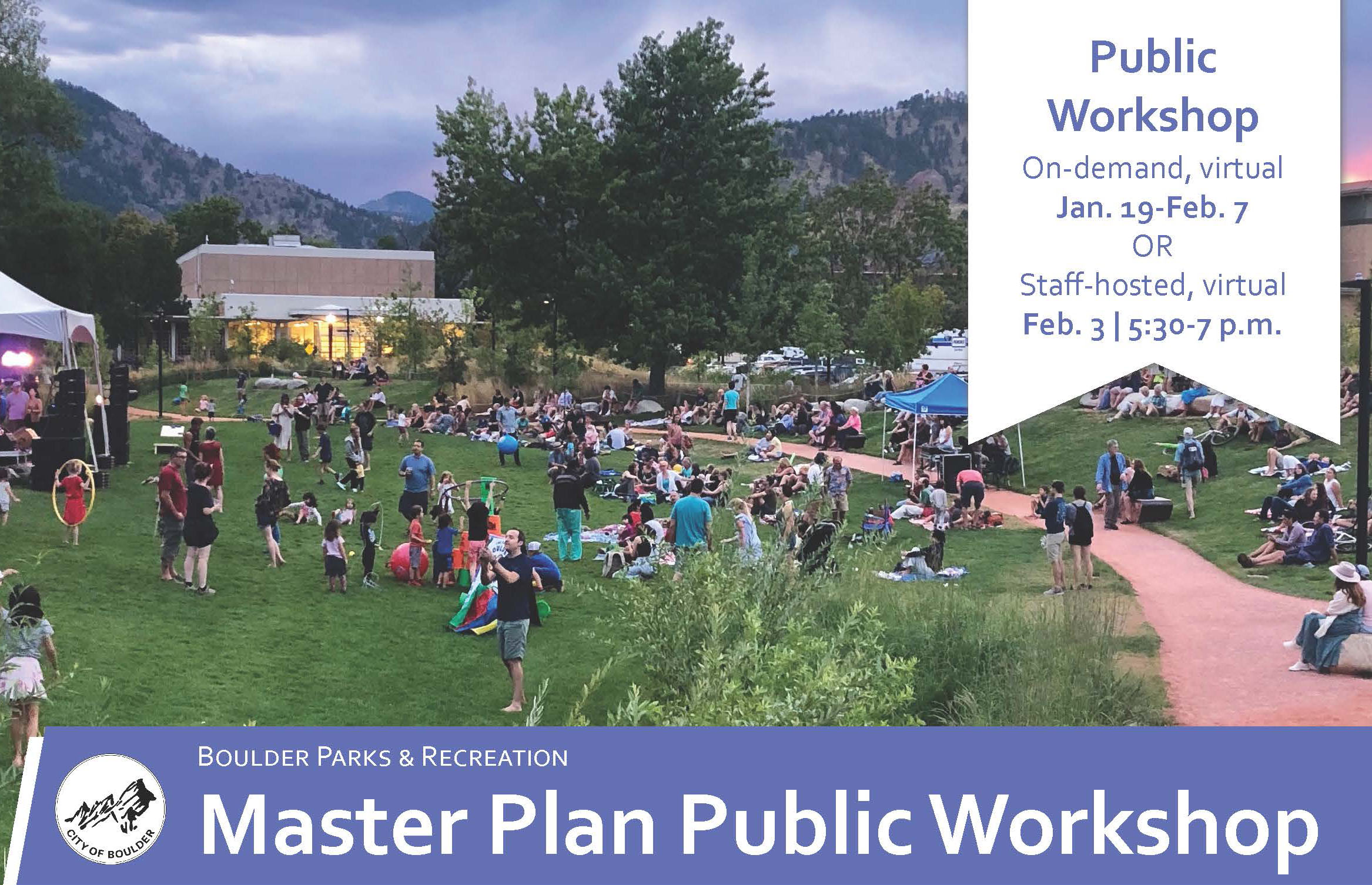 Help shape the future of Parks and Recreation in the city! Tell us how to focus our time and resources over the next 5-7 years as we get ready to implement our Master Plan Update.