Can you imagine a world where a thriving community is evidence of a successful business model?
These Boulder-area thought leaders can.
CU Boulder professor Nathan Schneider, B Corp investment advisor Brian Lichtenheld and tech entrepreneur Quinn Antus recently led a community discussion as part of the Boulder Forum on Economy, Climate and Community.
The third event in the six-part series focused on distributive and regenerative economy. The panelists presented their thoughts on how Boulder, and cities like it, can build a more just, equal and sustainable economy.
Yvette Bowden, Assistant City Manager and Director of Community Vitality for the City of Boulder, moderated the locally focused panel.
"It's truly exciting to think about how we can harness the power of this transformation…and think about our own economy, our livability, our sustainability and our quality of life in Boulder," said Bowden.
Shifting Gains from Shareholders to Stakeholders
Image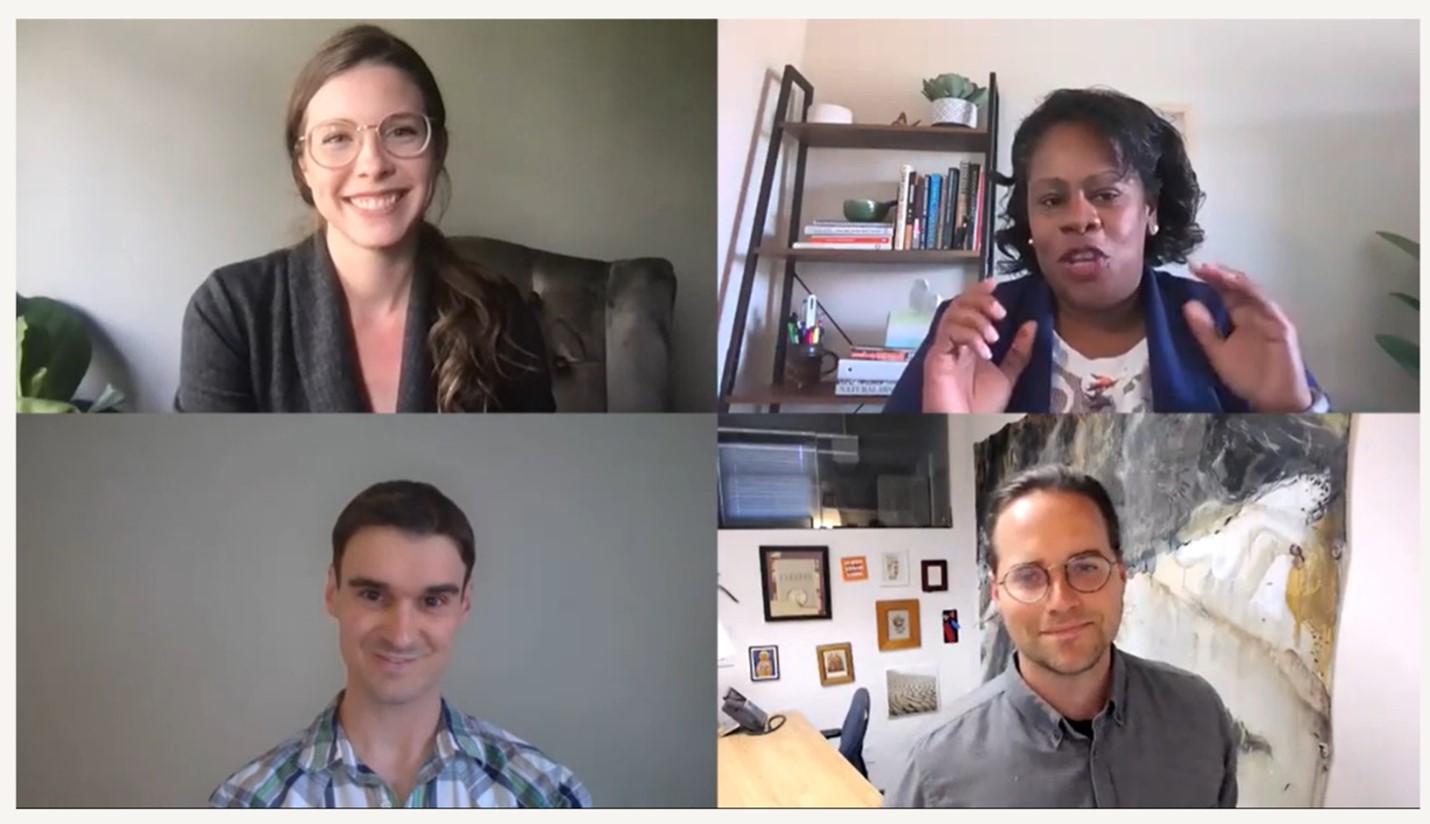 Though the way we do business isn't going to change overnight, we can get the ball rolling through both individual- and city-led action — and money is at the heart of it.
The panelists floated some ideas as to how we can reimagine our economic infrastructure here in Boulder, as well as in cities far beyond the shadow of the Flatirons:
Bolster community ownership of businesses and housing:
Nathan Schneider has been working with partners around the world to develop an "Exit to Community" approach. The movement challenges startups to rethink their business model and purpose "not…to sell to more growth-oriented investors, but to sell to the communities that make those startups great," said Schneider.
As Boulder undertakes future community development, Schneider suggested we think about ways to build co-ownership of businesses, projects and housing into the process, "so that as the wealth grows through those investments, that wealth is shared."
Democratize access to capital:
Schneider views broad access to capital as key. When asked what would be the priority action item on his list, he replied, "Pass Senator Hickenlooper's proposed Capital for Cooperatives Act, and other tools that enable groups of people to have access to capital in the ways that rich people already do," suggested Schneider.
"Enable groups of people, whether they're workers, customers, potential customers…to be able to access the capital they need to be able to become owners and co-controllers of that business."
Mirror investments with values:
Brian Lichtenheld spoke to the power that can be exerted through investments. Businesses can elect to become a certified B Corporation, for example. By doing so, they "can change the legal focus of a company to maximize the benefit for all stakeholders, in contrast to the traditional model that mandates the maximization of profit for all shareholders," said Lichtenheld.
He explained that individuals can also "translate intention into measurable action," by aligning their investments and retirement plans with their values. And that cities can set an example, too, by ensuring their investments and employee retirement accounts support the community's values as well.
Banish regulatory barriers to progress:
Quinn Antus said we should be thinking about how to make doing the right thing the financially attractive and politically viable choice. "What are the right policies to pass?" she asked.
"Investors want to be moving their money toward investments that are better for the planet and better for the community, but there are regulations that prohibit them [from doing so]," said Antus.
"For example, community banks in Colorado have wanted to invest in community solar gardens but they couldn't do it in a way that was profitable enough because regulations stopped them from adding a new asset class."
De-risk investments with government-backed carrots:
Antus advocates for "more patient capital." She offered up the example Colorado's decarbonization and explained that, currently, large funding gaps exist.
Through "government backing, we can de-risk the investments that are going to take longer to recoup or might be seen as risker because it's really nascent, cutting-edge technology that we're going to need in our clean energy economy in the future," said Antus.
Read the recap of the mainstage event, watch the full video.