A Leadership Program for City of Boulder Youth
The Youth Opportunities Program (YOP) promotes youth civic engagement and leadership development, organizes community events and provides youth perspective and recommendations on city and community projects, issues and initiatives.
YOP Mission
YOP strengthens the community through:
Empowering youth;
Providing opportunities for youth;
Encouraging youth civic participation and volunteer work; and
Advising city government.
Background
Since 1994 the YOP has:
Allocated more than $2 million in sales tax funds to provide more than 100,000 youth with access to cultural, educational, and recreational activities.

Funded youth-serving or -supporting programs in more than 150 schools and organizations.

Compensated young people for contributing more than 55,000 hours of volunteer service to the community.
The YOP offers Boulder youth opportunities to impact their own lives and those of other youth through peer outreach and representation of youth voice in local government and community projects and initiatives, and funding of individual and community grants.
The YOP facilitates:
Young people educating each other how to prevent risky behaviors.

Programs that help improve attendance, academics, health and well-being.

Youths finding their voices.

Critical thinking, writing, interviewing and other professional skills.
Youth Opportunities Advisory Board (YOAB)
YOP does this work through the Youth Opportunities Advisory Board (YOAB), which is made up of 16 students from four local public and private high schools.
Please visit the YOAB page for more information.
Past YOAB projects include:
Coordinating the Youth Climate Change Summit.

Providing outreach to youth to increase awareness of Census 2020.

Contributing youth perspective to the master plans for Transportation, Open Space and Mountain Parks (OSMP), Parks and Recreation and the Boulder Police Department.

Creating a video about the achievement gap.

Conducting a survey about youth needs among City of Boulder youth.
Organizing the Martin Luther King Jr. Youth Day of Service.
Youth Opportunities Internship Program
After a two-year hiatus, YOP is reactivating the Youth Opportunities Internship Program in the summer of 2023.
During this six-week paid summer internship, interns will be matched with a city department to gain experience in city government. In addition to supporting their assigned department, interns will take part in career readiness sessions hosted by YOP staff where they will develop and enhance professional skills that will help them succeed in their post and in future endeavors.
Local Youth Leadership Opportunities and Youth Volunteer Information
The YOP maintains a list of many different local civic engagement programs that middle or high school students can become involved in. Many of them tend to be longer-term commitments than the volunteer opportunities listed in the Youth Volunteer Information booklet, also published by the YOP, which contains a list of local youth volunteer opportunities organized by age.
Student Voices: Teaching to Eliminate the Age Gap.mp3
Outstanding Youth Volunteer Awards
The Outstanding Youth Volunteer Awards (OYVA) events have been on hold since 2020. We anticipate reinstating these events in spring 2023.
Image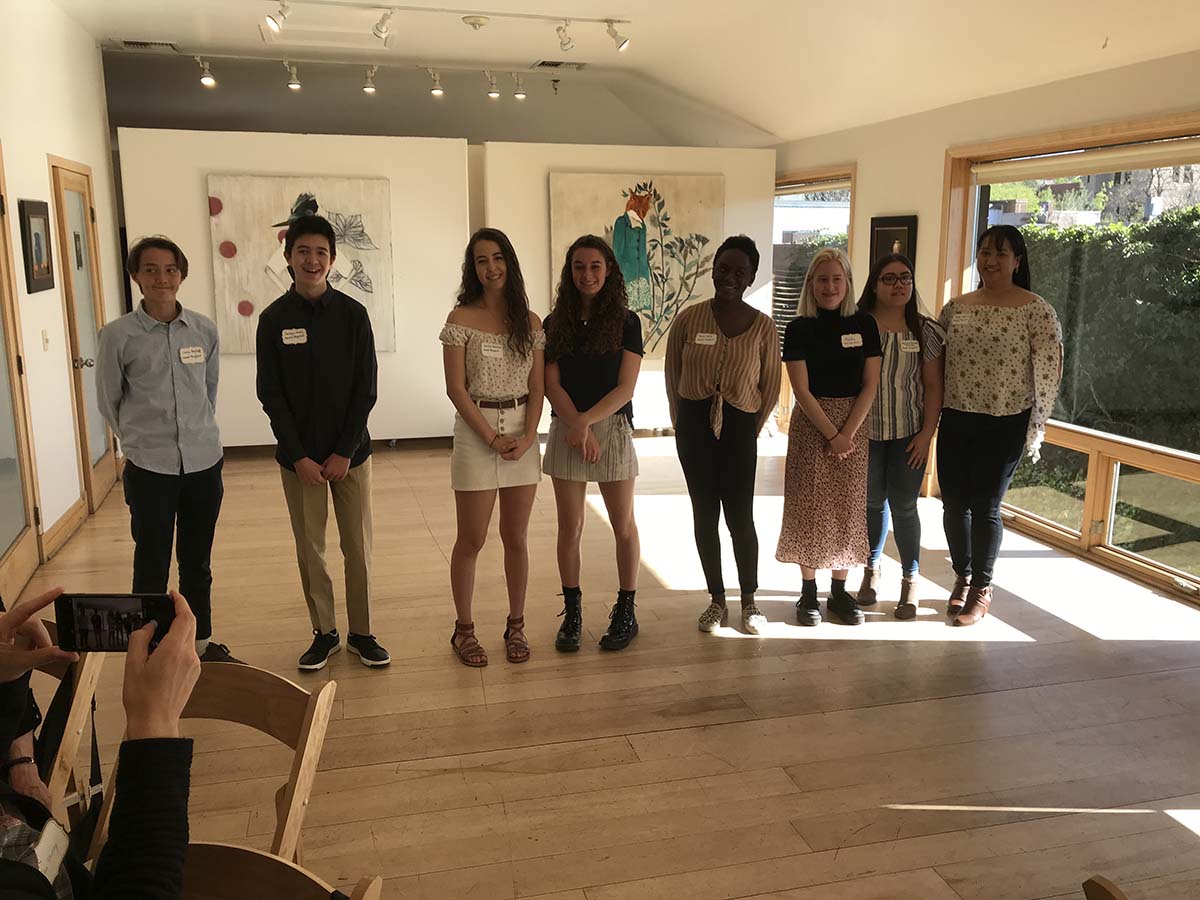 Stay Connected