Explore Recreation Opportunities in Boulder
From 155 miles of trails, more than 60 parks to countless recreation programs, the City of Boulder offers recreation activities for all ages and abilities. Find your next adventure.
Image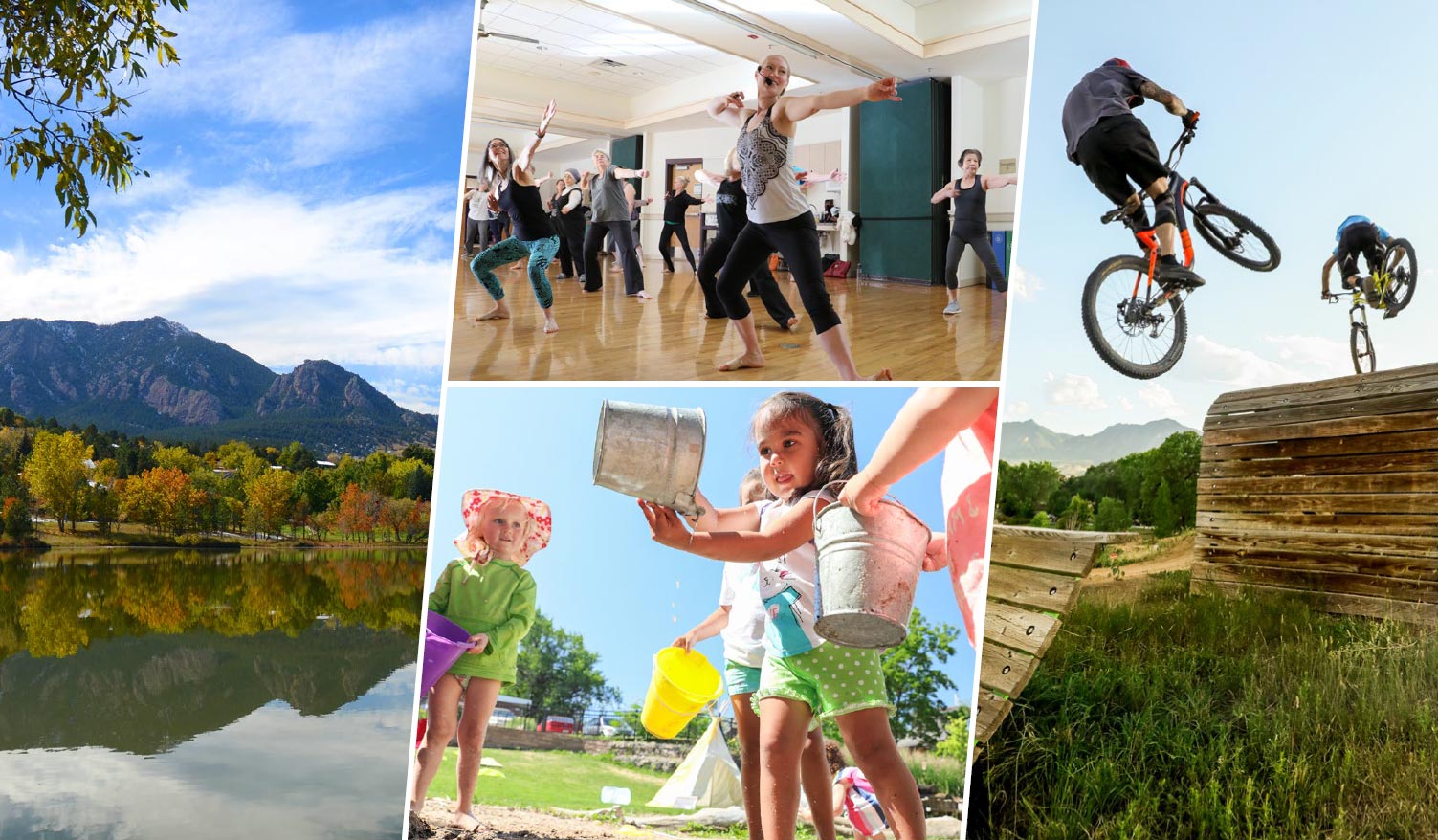 Parks and Recreation Guide
Explore Parks and Recreation program offerings including fitness, dance, tennis, gymnastics, swimming, Pilates, sports and more.
Trails and Open Space
Boulder has preserved more than 45,000 acres of open space, so get out there and enjoy more than 150 miles of hiking trails.
Recreation
Visit our three recreation centers, an outdoor pool, reservoir, golf course and bike park. Parks and Recreation offers programs for people of all ages and abilities.
Parks
Find a place to play in Boulder. More than 60 parks offer picnic shelters, playgrounds, dog parks and more.